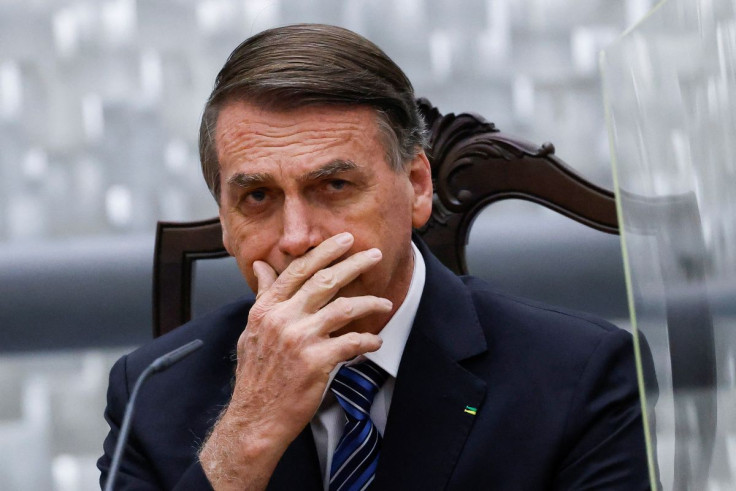 A new study has revealed that Brazil led deforestation last year.
Jair Bolsonaro was the Brazil President for four years and during this time, vast tracts of the Amazon fell. It was done to make way for soybean farming, mining and cattle ranches.
Almost two million hectares of forest were lost in 2022, which was the last year of his leadership that started in 2019, reported DW.
Bolsonaro's administration weakened regulation and enforcement when it came to deforestation. He had shrunk the budgets of agencies that were monitoring environmental crimes. He pushed for laws that allowed forest-destroying mining on indigenous land, and all this took a toll.
In 2015, deforestation in the country was just over a quarter of global tree cover loss in tropical primary forests, which are some of the oldest ones in the world. But that number from 2015 grew to 43% in 2022, said authors of the new Global Forest Watch (GFW) report. It was published by the research organization World Resources Institute (WRI).
The report also said that Brazil saw the highest amount of tree loss that was not related to fires since 2005.
After Bolsonaro, it was Luiz Inacio Lula da Silva who won the Presidential election and he took office in January. He had promised to stop illegal deforestation in the Amazon by 2030.
Paulo Massoca, a Brazilian environmental scientist, thinks that it's an ambitious goal.
He said that people are clearing the forest to "speculate and make money out of it and unfortunately, still today, we don't value the forest resources."
Brazil was the nation with the highest rate of tree loss in 2022 followed by the Democratic Republic of Congo and then Bolivia.
Buenos Aires Herald reported that the world lost 10% less forest last year than in 2021. That's because fewer big fires burned in the Russian boreal forest. But the country still lost 16,600 square miles of tree cover last year.
Deforestation remains a big issue globally.
The report said that forest loss in the tropics alone last year produced 2.7 gigatons of carbon dioxide emissions. It is equivalent to the fossil fuel emissions that are emitted by India, which is the world's most populous country.
GFW Director Mikaela Weisse said that since the turn of the century, they have seen a "hemorrhaging of some of the world's most important forest ecosystems, despite years of effort to turn that trend around."
© 2023 Latin Times. All rights reserved. Do not reproduce without permission.