After a bomb threat plot was uncovered by local authorities days before Brazil's President-elect Luiz Inácio Lula da Silva's inauguration, incoming Justice Minister Flavio Dino said on Sunday that security will be increased during the event as tensions in the country continue to simmer.
A 54-year-old gas station attendant George Washington de Oliveira Sousa was arrested by local authorities in Brasilia on Saturday after he had issued a bomb threat as a way of making "chaos" in the country in order to prevent Lula da Silva from taking office and allowing outgoing President Jair Bolsonaro to stay in the position under a "siege state," according to CNN.
The device was found by a truck driver in a tanker that was parked close to the airport. The man's apartment was also searched and was found to have a large amount of weapons, ammunition, and explosive devices that could've been used against Lula during his inauguration.
"He came to participate in the protests, outside the army headquarters, and he's part of that movement that supports the current president," Civil Police of Brasilia chief Robson Cândido said. "They're in that mission, which according to them is ideological, but which has got out of control."
After the news of the bomb threat and the prevention of it by local authorities had gone public, incoming Justice Minister Dino criticized the Bolsonaro supporters currently camping outside military bases as "incubators of terrorism," as he outlined the need for increased security in Lula's inauguration ceremony because of it, Reuters reported.
"Yesterday's serious events in Brasilia prove that the so-called 'patriotic' camps have become incubators for terrorists," he said in a tweet. "There will be no amnesty for terrorists, their supporters and financiers."
Many of Bolsonaro's supporters are still camped outside military bases in the hopes that they would willingly overturn Lula's election as President and force Bolsonaro's continued stay as head of the country.
Despite cooperating with the transition of power, Bolsonaro himself has done little to stop these protesters from dissipating. He has refused to concede the election, and has baselessly claimed that the country's voting system is not credible.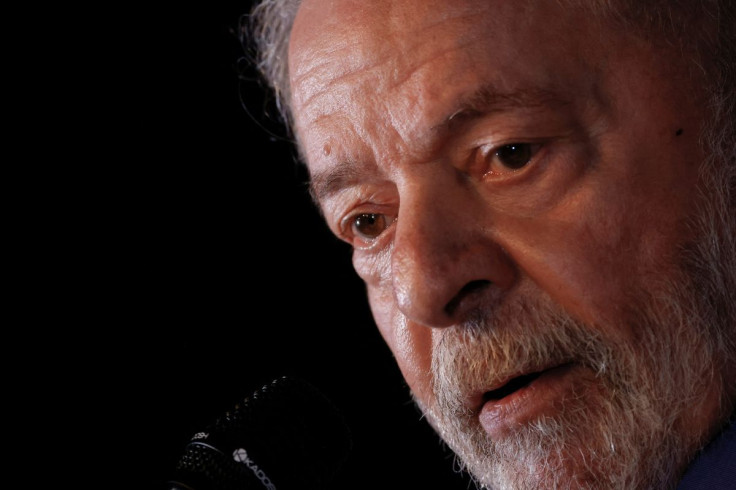 © 2023 Latin Times. All rights reserved. Do not reproduce without permission.