Days after Brazil's president Jair Bolsonaro was tested positive, the health ministry registered a new surge of 631 fresh deaths on Sunday, bringing the total to 72,100 confirmed deaths and 1,864,681 cases in total. The ghastly state of affairs and poor statistics are being attributed to a host of factors: poor testing capacity, poverty and mixed signals from the government.
What's distressing to note is that the ministry believes that the actual figures could be a lot more than the numbers reported, owing to the alleged "patchy reporting," which occurs during the weekends.
Brazil currently occupies the second spot and is plunged in an economic turmoil owing to the pandemic. Bolsonaro's muddled approach in tackling the outbreak continues to spark nationwide outrage, while demonstrators have called for the president's impeachment after Bolsonaro repeatedly turned a blind eye towards the grim reality of the country, which is grappling under a pandemic.
Bolsonaro touched a raw nerve when he refused to take accountability for the rising death toll and propagated the scientifically unbacked anti-malarial drug Hydroxychloroquine -- despite being tested positive. Bolsonaro has also amassed severe flak for not wearing a mask or practicing social distancing, which in turn had a judge warn him against repercussions -- a hefty penalty for defaulting if he were to be seen without a mask on, at public settings.
While the 65-year-old falls under the high-risk group, it is believed that the president is optimistic about recovering. The president's office released a statement suggesting that he is feeling "perfectly well" and has exhibited only mild symptoms so far. All the official engagements have been put on hold.
Bolsonaro who was tested positive last Monday had gotten himself tested four times before the final tests indicated that he was COVID- 19 positive.
His wife Michelle Bolsonaro and her two daughters (one of whom she had with Jair) are tested negative. Michelle's grandmother however is critical and has been hospitalized. The president's wife took to Instagram to make the following updates.
Bolsonaro's repeated offenses that included discrediting the health warnings by his own ministry, led to scores of Brazilians into believing that this was a government of death.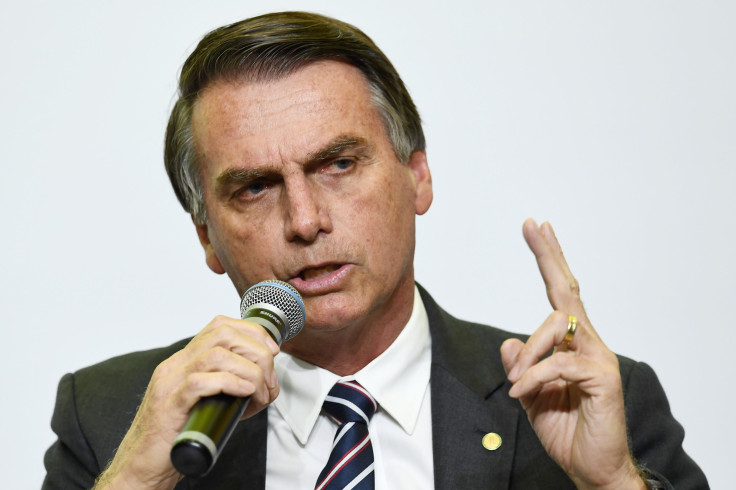 © 2023 Latin Times. All rights reserved. Do not reproduce without permission.