Authorities in Brazil on Thursday are reportedly investigating a video circulating in social media that shows supporters of outgoing President Jair Bolsonaro doing the Nazi salute during a rally happening outside a military base in the country.
The rally, which reportedly took place in the city of Sao Miguel do Oeste, shows people and supposed supporters of Bolsonaro doing a Nazi salute while the national anthem of Brazil played. Though the authenticity of the video is unclear, Brazilian officials are still investigating and attempting to identify the people seen in the video, according to CNN.
Prosecutors in Santa Catarina said that preliminary investigations showed that the salute was not intended to be of Nazi origin. However, they will still investigate to see if it qualifies as "Nazi incitement" or "defense of Nazism," which is a crime in the country, the Times of Israel reported.
"Once identified, a report will be produced and the information will be forwarded to the Public Prosecutor for accountability of those involved," prosecutor Marcela de Jesus Fernandes said about the matter.
Bolsonaro's team has yet to respond to the questions regarding his supporters' actions here, but many have condemned the action on social media, with the German and Jewish communities responding negatively to the act as an "attack on democracy."
"The use of Nazi and fascist symbols by clearly far-right 'protesters' is deeply shocking," Heiko Thoms, the German ambassador to Brazil, tweeted. "Defense of Nazism is a crime!"
The Jewish Confederation of Brazil called the images "repulsive," while the Israeli embassy in Brazil has called for local authorities to "take the necessary measures to put a stop to such outrageous acts."
The protests from supporters of Bolsonaro continue despite the man's plea for them to desist and remove the roadblocks erected across the country's highways. Over 146 roadblocks continue to stand despite the Supreme Court ordering the Federal Highway Police and military to intervene in clearing the highways.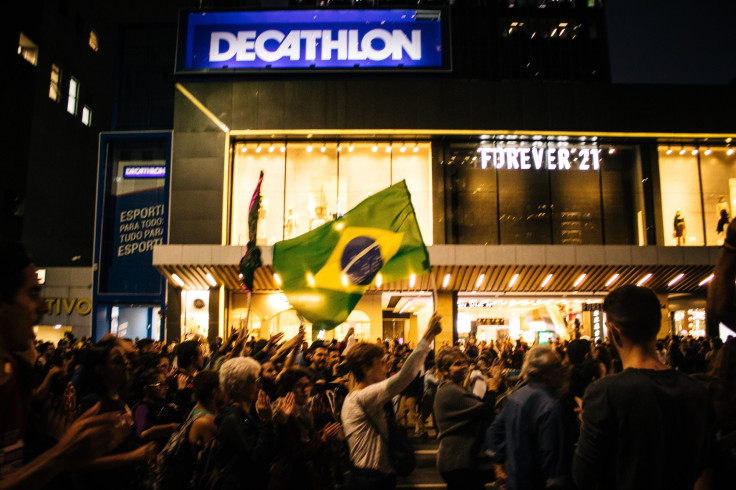 © 2023 Latin Times. All rights reserved. Do not reproduce without permission.