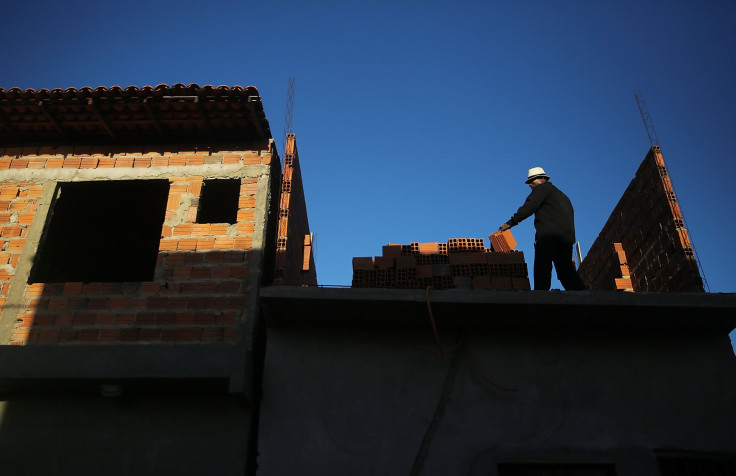 Sometimes, you don't need to spend a lot of money or come up with crazy ideas for something to stand out. That is the case of Delvina Borges Ramos's home in Sao Paulo, Brazil, which has been presented with the "Building of the Year" award from Arch Daily.
"We don't believe that 'expert' juries are necessary to determine quality architecture," the publication announces on their website. "We trust you, our readers, to select the buildings that – due to their beauty, intelligence, creativity, or service to the community – represent the best architecture of the year."
Doña Delvina's house was picked from hundreds of projects around the world, which were eventually narrowed down to 14 winners in the following categories: Healthcare Architecture, Sports Architecture, Offices, Public Architecture, Commercial Architecture, Interior Architecture, Industrial Architecture, Religious Architecture, Cultural Architecture, Houses, Hospitality Architecture, Refurbishment, Housing, and Educational Architecture.
According to Diario Uno, the 74-year-old domestic employee's house began drawing attention back in 2013, after a storm destroyed the building's roof. Luckily, Delvina had some savings and turned to her son, Marcelo Borges, to help her out with the remodeling.
The building's restoration, which is located in a humble neighborhood called Vila Matilde, was in the hands of the people over at Terra e Tuma, who managed to adjust to their budget and constructed the award winning home.
Architecture connoisseurs around Latin America have been expressing their awe with the simple, yet fascinating project. "You don't need a lot of money to make a dream home, all you need is love and passion to be willing to do things the right way and achieve your goals," Venezuelan lawyer and real estate expert Andreina Maria wrote on social media.
Delvina's house is being recognized around the world not just for being low budget project built in record time, but for also being able to make something, which in most cases is considere simple, so beautiful and functional to the eyes of architects everywhere.
Scroll down to take a look inside Delvina's home.
© 2023 Latin Times. All rights reserved. Do not reproduce without permission.