Despite reports released by Brazil's government on the existence of wildfires in the Amazon rainforest, Brazilian President Jair Bolsonaro openly contradicted data that said thousands of fires have gone ablaze throughout the area of the world's largest rainforest.
According to a Tuesday report, Bolsonaro called the reports a "lie" even as live video streamings displayed blankets of smoke coming from all directions in the Amazon horizon. What's more, these blazing fires become even more visible at night further disproving the president's comments.
Last year, fires have also surged in the Amazon but Bolsonaro had also denied such reports leading to an exchange of caustic remarks with other global leaders. Though fires have been recurring in the region for the past nine years, the country has seen much worse this month. Over 10,000 wildfires have been recorded from August 1 to 10, as reported by Inpe, Brazil's national space research agency.
In his denial, Bolsonaro delivered a speech to South American leaders committed under the Leticia Pact to protect the rainforest and said they would not see 'any spot of fire, nor a quarter of a hectare deforested' even if they flew over the rainforest to check.
The right-wing populist leader had fired Inpe head, Ricardo Galvao, last year after the agency publicized data on the rising destruction of the Amazon rainforest. Bolsonaro reacted similarly to this week's report and said the country must fight with "true numbers."
He also said there is no doubt that Brazil has remained capable of protecting the Amazon as the majority of the forest remains intact. Moreover, he described the rainforest as a wet forest that safeguards itself and does not take fire.
Environmental experts say that these wildfires do not happen naturally but are, in most cases, resulting from man's efforts to clear land.
With the heightened pressure from various climate-concerned organizations, Bolsonaro dispatched military forces to the region in May to work with the Brazilian Institute of Environment and Natural Resources and guard against deforestation.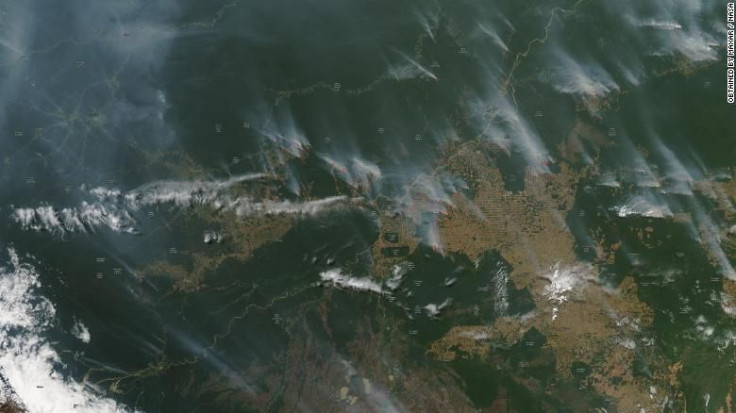 © 2023 Latin Times. All rights reserved. Do not reproduce without permission.