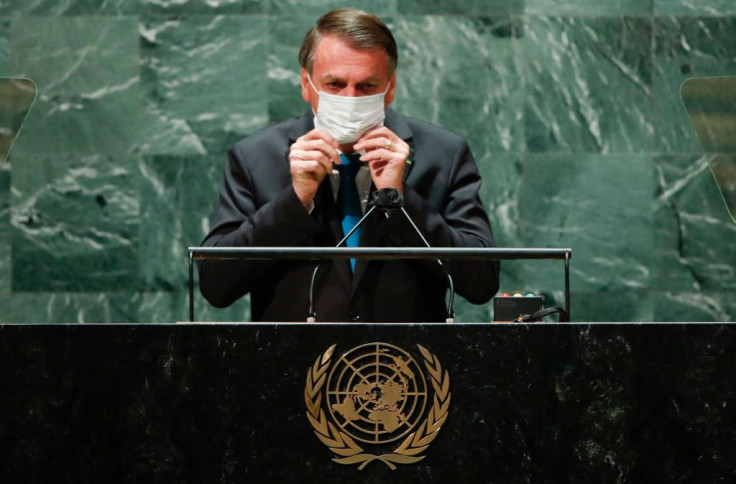 Brazilian President Jair Bolsonaro said he is "bored" with questions on the country's soaring COVID-19 death toll. While at the beach in Guaruja, Sao Paulo Monday, Bolsonaro was quoted replying to a journalist who asked him about the country's fatalities.
According to Al Jazeera, the country's health ministry announced that Brazil has just surpassed the 600,000 death mark last week. This ranks Brazil as the second country to reach the grim milestone right behind the United States with 716,000 recorded deaths.
Bolsonaro was surrounded by supporters at the time and was quick to reply to the journalist, "In which country did people not die? Tell me!" the far-right leader responded. "Look, I didn't come here to be bored.
The President, who is known for being a COVID-19 skeptic, has notably downplayed the severity of the virus for months. As the country's public health officials called for Bolsonaro to impose restrictions to curb the spread of the virus, he continued to ignore and reject such strictures.
The Brazilian leader has also been accused of spreading misinformation regarding the coronavirus. Thousands have taken to the streets as angry Brazilians slammed the government and its President's inept handling of the pandemic as well as failing to immediately secure and acquire COVID-19 vaccines.
On Sunday, the defiant leader claimed that he was unable to attend a Brazilian soccer championship match in the city of Santos due to COVID-19 protocols. Bolsonaro remains unvaccinated to this day and has questioned the requirement of a vaccine passport in stadiums. "Why a vaccine passport? I wanted to watch Santos now and they said I needed to be vaccinated. Why should that be?" he asked journalists.
Clubs are now allowed to fill seats up to 30% during Brazilian championship games on the condition they agree to abide by Brazilian soccer confederation protocols of requiring everyone in the stadium to be vaccinated and show recent negative test results.
Following the United Nations General Assembly last month, Bolsonaro was forced into quarantine isolation after four members of the Brazilian presidential delegation tested positive for coronavirus. The Brazilian president has repeatedly tested positive for COVID-19.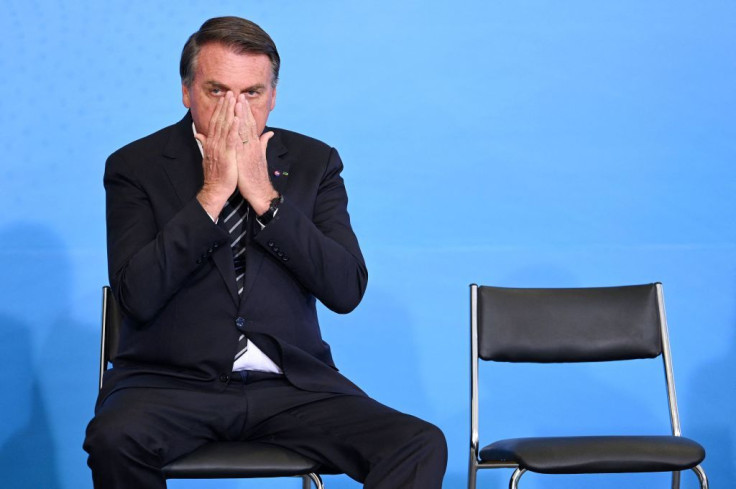 © 2023 Latin Times. All rights reserved. Do not reproduce without permission.