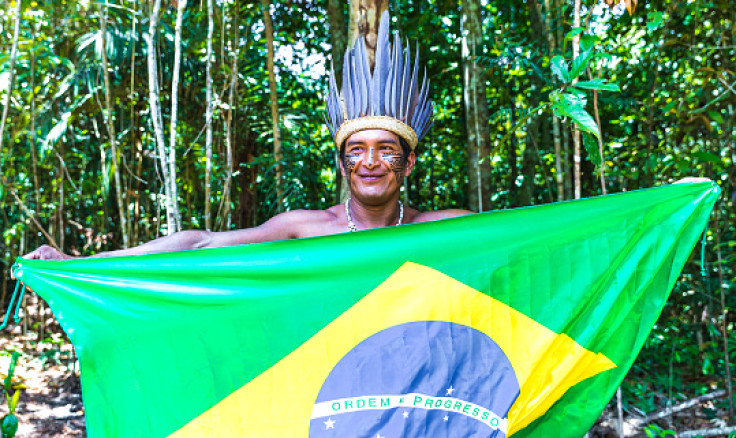 In what is being called a "historic moment," as many as 1,693,535 people in Brazil have declared themselves as indigenous, a figure that has nearly doubled from the 2010 census.
According to Brazil's 2022 Demographic Census, which was shared by statistics bureau IBGE on Monday, the figures have shot up since 2010, when 896,917 indigenous people were registered.
Sonia Guajajara, the minister of Indigenous People, declared the day "the milestone of Indigenous participation."
Addressing a crowd in a colonial theater in Brazil's Amazon, she cited the national statistics institute's latest census data, saying that while the indigenous people comprised just 0.8% of Brazil's population, the figure marked an 89% jump from the country's prior census, as per the AP News.
She said the reason behind the jump was greater willingness of the people to recognize their roots. Guajajara added better survey methods, including access to previously unreachable villages, also helped in counting more heads.
"This a historic moment with that picture that the statistics agency has made," Guajajara said on the eve of the two-day Amazon Summit in Belem, adding, "It's a historic moment of the restart of social, popular participation, and of the dialogue of our civil society with government."
The Amazon Summit will have participation from Peru, Bolivia, Venezuela, Guyana, Colombia, Ecuador and Suriname, apart from Brazil, which holds two-thirds of the Amazon. The summit, to be held Tuesday and Wednesday, aims to "prevent South America's largest biome from hitting a calamitous tipping point."
In some 400 events held before the summit, representatives of Indigenous groups, fishermen, Afro-descendants and riverine communities discussed several topics, including harassment from carbon credit companies, illegal mining and ending deforestation. Canceling new oil projects in the region was one of their main demands.
During these events, Indigenous Warao people from Venezuela also sold crafts made of straw. Kayapo Indigenous people were also seen body painting using traditional designs.
Guajajara said Brazil's government had expected 10,000 people to attend the summit, but already 24,000 had arrived.
© 2023 Latin Times. All rights reserved. Do not reproduce without permission.