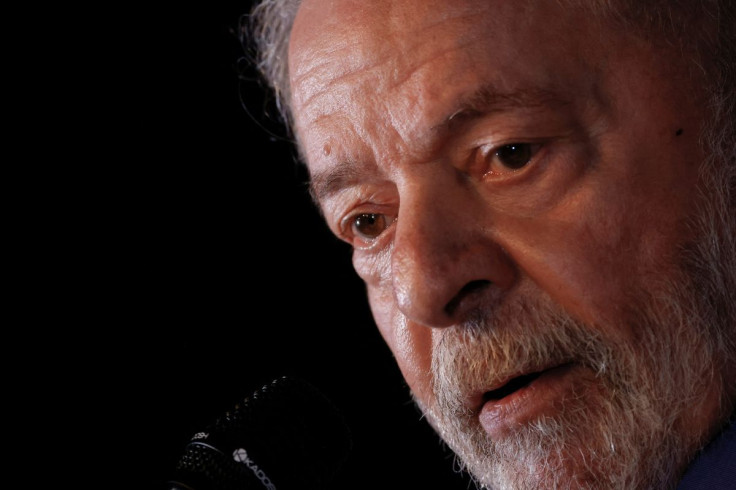 The Vatican said that Brazilian President Luiz Inacio Lula da Silva and Pope Francis met on Wednesday. They talked about many common concerns like peace, inequality, poverty and the environment.
Lula threw his arms around the Argentine Pope and gave him a hug when he arrived. The Vatican said that it was a "very friendly" reunion of two old friends, reported ABC News.
The Pope seemed in good spirits when he hosted the President for around 45 minutes. It was just days after the Pope got out of the hospital following an abdominal surgery. The Pope stood up and presented Lula with a brass plaque of a flower. It was entitled "Peace is a fragile flower." The Pope told Lula that they were in a "time of war; peace is very fragile."
The Brazilian leader also tweeted a video with the Pope, saying that "peace is a fragile flower."
The Vatican did not specifically mention the ongoing Russia-Ukraine war. But Lula had made it clear before the meeting that seeking an end to the war was a priority for him.
The statement said that there was a positive exchange of views on topics of common interest like the "promotion of peace and reconciliation."
Pope and Lula have often called for the fighting to stop. They even pitched their respective offices as potential peace brokers, reported Reuters.
Lula said that both Russia and Ukraine believe that they can "win militarily," but he does not agree. He thinks that "too few people are talking of peace."
The Pope and Lula, who took office on Jan. 1, had also talked about respect for indigenous people and protection of the environment, said the Vatican.
Lula had promised to make efforts to end deforestation in the Amazon. For years, there was a rise in destruction under his predecessor Jair Bolsonaro.
Earlier in June, Lula's government outlined plans to end illegal deforestation in the rainforest by 2030.
The Brazilian leader was accompanied to the Vatican by his wife. She gave the Pope a statuette of "Our Lady of Nazareth" and invited him to visit Brazil in October. The invitation is for a celebration in her honor in Belém, state of Pará, in the Brazilian rainforest.
He also met some Italian leaders during his brief visit to Rome. The list includes Prime Minister Giorgia Meloni and President Sergio Mattarella. He is scheduled to fly to Paris on Thursday for a global financial summit.
© 2023 Latin Times. All rights reserved. Do not reproduce without permission.