A 22-year-old woman wed his fiancé in an experience that will surely be remembered. Remembered not in the sense that it was a special moment in her life but because of what had happened before exchanging vows.
Hollee Lynnea-Kolenda Darrell of Minnesota tied the knot with her husband Jackson in an outdoor ceremony held in Florida. It was supposed to be a special day until she ended up fainting into the groom's arms with a minister presiding.
It turns out that Hollee had been dehydrated because she had not drank or eaten before the exchanging of vows. Not cooperating was the weather on that day which was hot and humid.
The 22-year-old explained that fainting since she had low blood sugar and low iron. She tried to tell her husband about it but the groom thought she was kidding at the time.
Hollee ended up vomiting afterward and things just got worse. Wearing a long white gown, her sister approached to help her and tried to fan. The only problem was that as the sister approached, she was also carrying Hollee's nephew.
Unfortunately, the child chose a bad time to poop and discharged one that went through his mother's arm and onto Hollee's dress. It was one of the worst wedding stories ever heard but the 22-year-old hardly showed any negative vibes tied to it.
She even shared a video of the whole fainting part. The one where she got poop all over her dress was not shown.
Hollee explained that it was not a big deal because it was the second time they held the ceremony. The third one with an even bigger gathering is planned but the date was not revealed.
For now, Hollee and Jackson are having their honeymoon with the bride's dress sent to the cleaners. As far as what her nephew did, the 22-year-old said that at least she has an unusual story to tell him when he is older.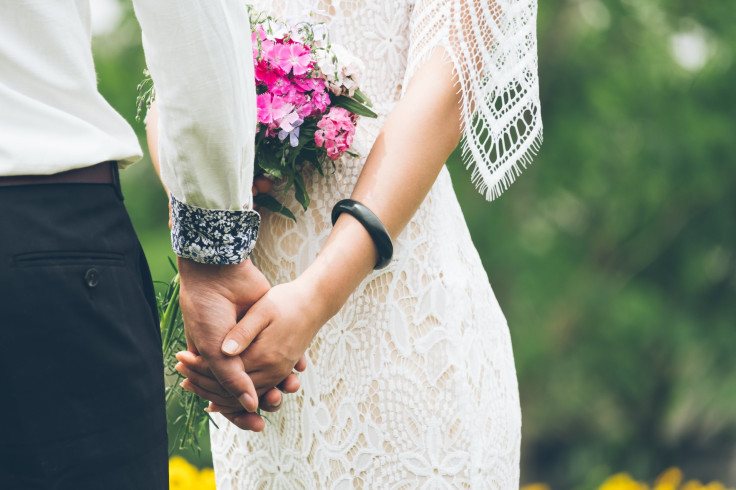 © 2023 Latin Times. All rights reserved. Do not reproduce without permission.