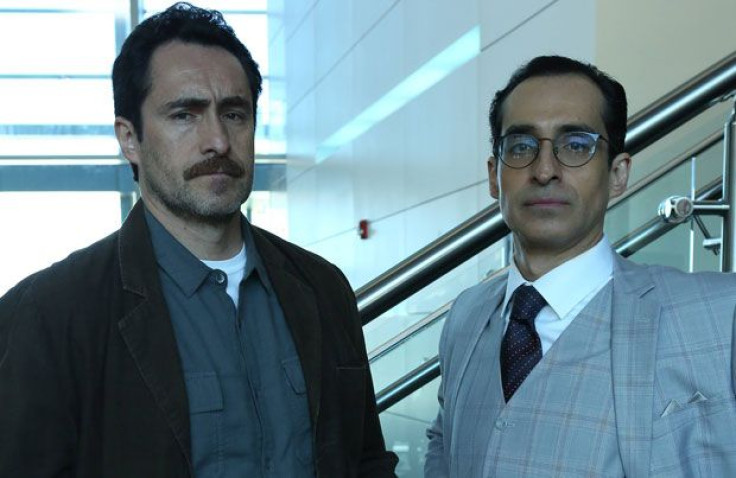 Demian and Bruno Bichir, the multi-talented and award-winning Mexican-born actors and brothers will team up in the highly anticipated second season of FX's "The Bridge." Bruno will guest star in a multiple episode arc as a wealthy Mexican business leader. The Bichir siblings have previously worked together but this marks Bruno's first role on American television. Season two of "The Bridge" is scheduled to premiere this summer on FX.
Demian and Bruno Bichir have worked together before: the Mexican brothers worked together on projects including the movie "Don't Tempt Me" and the Spanish-language feature "Sin noticias de Dios (Bendito infierno)." "I couldn't be happier to work again with my brother Demian," Bruno Bichir told TV Guide. "I'm a huge fan of the show so it's an enormous honor for me to become a part of it" Executive Producer Carolyn Bernstein has hinted that Bruno may even become a series regular.
"The Bridge" is a present-day crime thriller exploring the tensions on the U.S.-Mexico border. When an American judge known for her anti-immigration views is found dead on the bridge connecting El Paso and Juarez, Sonya Cross (Diane Kruger) from El Paso PD must work with her Mexican counterpart from Chihuahua State Police, Marco Ruiz (Demian Bichir), to catch a serial killer operating on both sides of the border. But Ruiz and Juarez uncover more than they bargained for.
Marco understands the slippery politics of Mexican law enforcement, and while his police force slowly succumbs to the pressures and demands of the cartel, he's one of the last good men in the department. He's charming, but also cunning as he will do whatever it takes to get what he needs. This does not sit well with Sonya, who has Asperger's and strictly follows rules as well as protocol. Her candid and off-putting personality fuels an unforgiving drive for truth. The case quickly pulls them into a string of murders on the border.
© 2023 Latin Times. All rights reserved. Do not reproduce without permission.