There was a time where Britney Spears and Justin Timberlake was the "it couple" in Hollywood, and it's not hard to imagine why. Both are very attractive, popular and very successful in the music industry.
Of course, people can't forget that matching denim outfit that Spears and Timberlake wore during the 2001 American Music Awards. To most in the entertainment industry, going to a formal event in denim is probably unthinkable. The fact that the couple was able to pull it off is an indication of just how popular they were.
Back in the nineties, Spears was still the poster girl for abstinence and opted to stay celibate for her faith and her plan of finding the right partner. However, it soon became obvious that she finally decided that Justin Timberlake was the one for her. "I've only slept with one person my whole life," Spears admitted to W Magazine. "It was two years into my relationship with Justin, and I thought he was the one."
Unfortunately, the relationship was not meant to last. Spears and JT split up in 2002 amid rumors that the "Oops!...I Did It Again" singer might have cheated on Timberlake with her choreographer Wade Robson. Of course, the couple did not really confirm this rumor, but fans believe that the songs that the two artists made after their breakup might hold a few clues.
For instance, Timberlake's "Cry Me A River," which was released on Nov. 25, 2002, contains lyrics that many believe might be about Spears. "You don't have to say, what you did/I already know, I found out from him/Now there's just no chance/With you and me/There'll never be/Don't it make you sad about it?" wrote Timberlake in the song. People were also quick to notice that the girl in the video looks suspiciously like Spears.
Meanwhile, Spears released "Everytime" in 2004, which many believe is the singer's response to "Cry Me A River" and her confirmation of the cheating rumor. "I may have made it rain/Please forgive me/My weakness caused you pain/And this song's my sorry," Spears' meaningful lyrics said. The song's video is about suicide, which indicates that she was just as devastated by the breakup as Timberlake was.
When asked about the split, Timberlake smoothly steered clear of any details but confirmed that he will always be there for his ex. "I remember when we decided we were going to go our separate ways, we sat down and I said to her, 'If there's ever a moment where you ever need me, you can rest assured that I will be there, because I love you as a person and I will always love you,'" Timberlake told Barbara Walters in an interview.
Of course, that's all water under the bridge now as both have since moved on. Timberlake has been married to the stunning Jessica Biel since 2012, while Spears is dating the hunky Sam Asghari.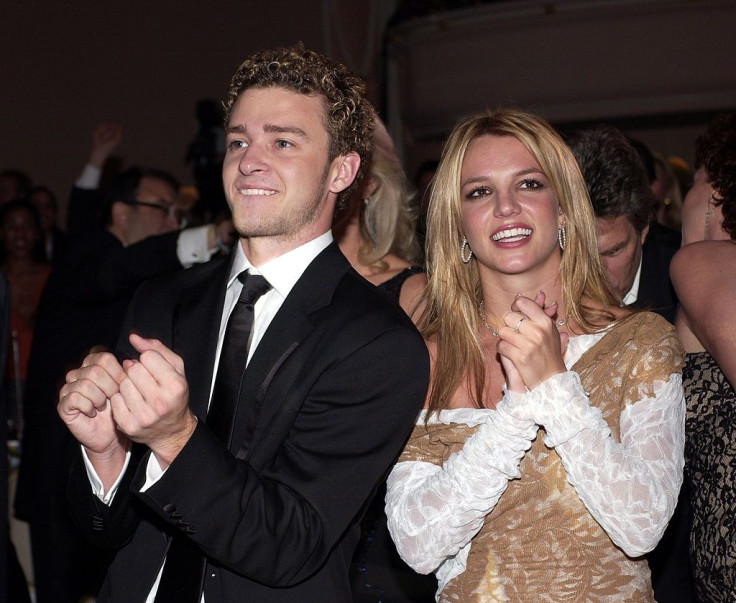 © 2023 Latin Times. All rights reserved. Do not reproduce without permission.