American pop star Britney Spears has been doing some early cleaning this 2022 and recently unfollowed her sister Jamie Lynn on Instagram amid a wave of fresh tirades against her family, whom she accuses of not offering enough support during her strenuous battle to freedom from her 13-year conservatorship.
Since gaining control of her own life in late 2021, Britney, 40, has been spending more time airing her grievances on the social media platform. The Instagram cleanup came amid an ongoing feud between the siblings that emerged in the final months of Britney's legal battle to end her conservatorship.
Meanwhile, as of Sunday, Jan. 2, the "Zoey 101" alum still reportedly follows the "Gimme More" singer.
According to E! Online, Britney's supporters have also accused Jamie Lynn of taking advantage of the songstress financially and for not doing enough to support the #FreeBritney campaign, something that the younger Spears denies.
On Dec. 27, Britney took to Instagram to reflect on her release from the conservatorship in November after 13 years. The "Toxic" hitmaker also confessed to fans that she had "given up hope" because of it.
"So much wasted time to only embarrass me and humiliate me and I guess it seems odd to most people that I don't even do my music anymore. That's just the surface issues," part of her caption reads.
"Honestly my family embarrassed me and hurt me so deeply…so tooting my own horn and seeing my past accomplishments reflecting at me helped," Spears continued per the Evening Standard.
In October, a source close to Britney claimed the singer "feels like Jamie Lynn abandoned her and let her down in the fight of her life." The insider then noted that the seven-time Billboard Music Awards winner "is very, very angry and hurt" since she treats her younger sister as her best friend.
Three months earlier, in July, the "Hold It Against Me" singer called out her estranged sister specifically, saying, "I don't like that my sister showed up at an awards show and performed MY SONGS to remixes!!!!! My so-called support system hurt me deeply!!!!"
Britney would then echo similar sentiments in a separate message posted the same month, which read, "Never forget who ignored you when you needed them and who helped you before you even had to ask."
Multiple times, the pop star had slammed her family over claims that her conservatorship, which controlled most aspects of her personal and financial lives, killed her dreams and left her scared of people and the show business.
Her conservatorship began in 2008 after her family insisted it was necessary to protect her welfare amid her ongoing mental issues at the time, which also saw her briefly placed under a 5150 hold, Reuters noted.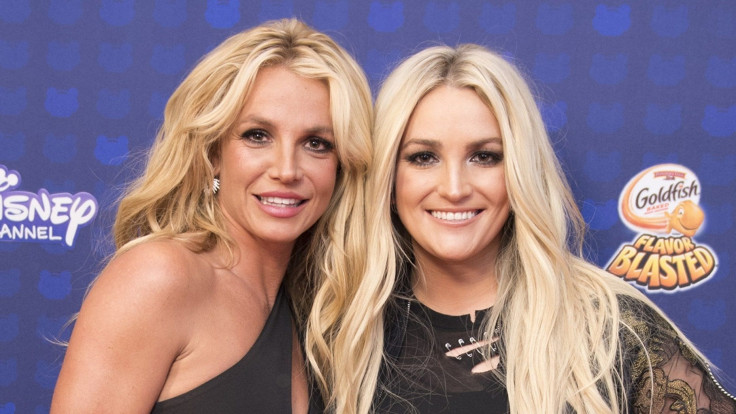 © 2023 Latin Times. All rights reserved. Do not reproduce without permission.