Fans of award-winning songstress Britney Spears flocked the streets of Los Angeles on Wednesday afternoon as they celebrated a judge's decision to suspend father Jamie from the conservatorship, which they claimed imprisoned the pop star for more than a decade.
Protesters outside Los Angeles County Superior Court could be seen hugging and shouting in tears as they sighed a breath of relief after Judge Brenda Penny granted the "Toxic" hitmaker's petition to suspend her dad as conservator of her estate after 13 years, NBC News reported.
"You guys did it!" a pro-Spears activist told the crowd, feeling the legal vindication after working tirelessly to draw national attention to Britney's case.
Others in attendance were chanting "Hey, hey, ho, ho, the conservatorship has got to go!" and "What do we want? Free Britney!" the entire Wednesday afternoon as they exchanged stories of people who struggled under conservatorships before the ruling was announced.
Claudette Lalí Anaya, who worked as Spears' stylist in the late 1990s, broke down crying after hearing the news, saying it's a miracle.
"It's what she deserves. Her light will shine more brightly now," she added.
Britney's fiancé, Sam Asghari, would also take to Instagram to celebrate the good news.
"Free Britney! Congratulations!!!!!!!!!" the fitness trainer wrote on Wednesday on his Instagram Story. "She did this. Her fan base is called the army for a reason."
The proud and supportive beau would also post another lioness photo on his IG feed, captioning it with, "The power of the lioness!!!!! #freebritney," the Billboard noted.
Asghari has also been fiercely vocal in his support in booting Jamie out of the conservatorship that controlled Britney's personal and professional lives for more than a decade.
In February, the actor lambasted the Spears patriarch after the premiere of "The New York Times' Framing Britney Spears" documentary. On his Instagram Story, Sam noted he has "zero respect" for anyone trying to control his relationship with Britney.
"In my opinion, Jamie is a total di**," he added.
Meanwhile, Jamie maintains that removing him from the conservatorship will only hurt his daughter, noting his daughter does not need a stranger, referring to CPA John Zabel, to manage her estate.
His lawyer, Vivian Thoreen, would also argue that the father had stepped in to be his daughter's conservator when no one else would 13 years ago, according to TMZ.
"This included helping her revive her career and re-establish a relationship with her children," she said. She also cited the "Baby One More Time" singer's mental health issues, noting it required a massive amount of worry from Jamie for the past 13 years.
The next hearing is slated for Nov. 12, where the judge is expected to rule the end of Spears' conservatorship.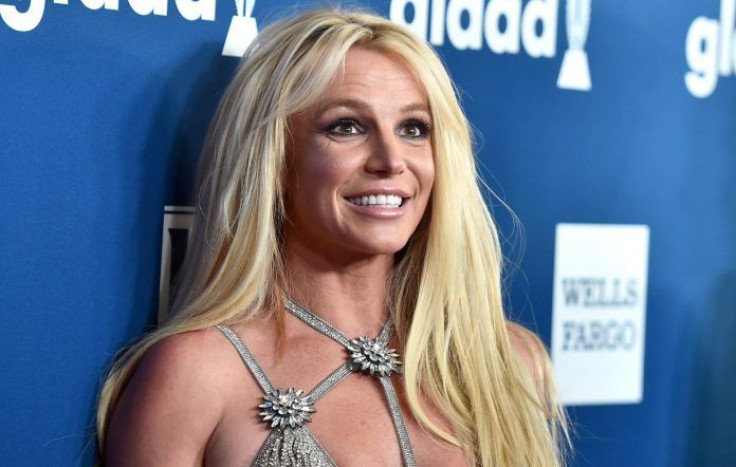 © 2023 Latin Times. All rights reserved. Do not reproduce without permission.