U.S. pop icon Britney Spears is reportedly working on securing a prenup just a day following her engagement with actor and fitness instructor Sam Asghari amid her camp's move to end her conservatorship so she can marry and have kids. This would be her third marriage.
The longtime couple, who first made their relationship public in 2017, broke the exciting news of their engagement on Sunday after sharing and boasting adorable Instagram posts with Britney, 39, captioning hers: "I can't f*cking believe it!!!!!!"
The content garnered heavy online traffic after being inundated with congratulatory comments from fans and celebrities, including one of Britney's long-term close friends, Paris Hilton, BuzzFeed News reported.
"Congratulations love!! So happy for you! Welcome to the club!" Hilton wrote.
Meanwhile, other fans also took notice that Sam would become Britney's third husband following two divorces.
Spears previously married Jason Allen Alexander in 2004 and Kevin Federline from 2004 to 2007. She had filed for divorce with Alexander just 55 hours after their wedding ceremony.
Some online users also urged the "Toxic" hitmaker to secure a prenuptial agreement to protect nearly $60 million fortune, The Cut noted. Britney also had a prenup with Federline before the conservatorship came into effect in 2008.
Academy Award winner Octavia Spencer would echo the same sentiment and wrote, "Make him sign a prenup," on Britney's engagement post. Britney's partner, Asghari, 27, would take the comments in good spirit and even replied to Spencer's comment with the "100" emoji.
He would later take to Instagram Stories to say, "My phone exploded today! Thank you for the overwhelming love and congratulations! We both love every single one of you!"
"Thank you to everyone concerned about The prenup! Of course, we're getting [an] iron-clad prenup to protect my jeep and shoe collection incase [sic] she dumped me one day," he would add as a tongue-in-cheek response.
Spears also recently deleted her Instagram account, citing the need to take a break from social media.
"She's happy and in a great place and silence can be a powerful thing and a powerful message," an insider said.
News of Spears and Asghari tying the knot comes just weeks after her father and conservator, James Spears, requested for the termination of the conservatorship after a series of tedious legal exchanges that highlight how the arrangement, instead of benefitting the singer, made her life more miserable.
Jamie had controlled his daughter's life choices from 2008 until 2019 after the court granted him the power to make medical decisions, business deals, the choice to marry, as well as when and how Britney can see her sons, as a conservator.
In June, the pop star told a Los Angeles Superior Court hearing that she is being drugged against her will and is not allowed to remove the intrauterine contraceptive device (IUD) inside her body that prevents her from bearing a child, according to the ABC.
"I want to be able to get married and have a baby," Britney told the court. "I was told right now in the conservatorship I'm not able to get married or have a baby. I have an IUD inside of myself right now so I don't get pregnant."
The next conservatorship court hearing is slated for Sept. 29 with fans hoping it could end soon so the "Baby One More Time" singer could finally live her own life.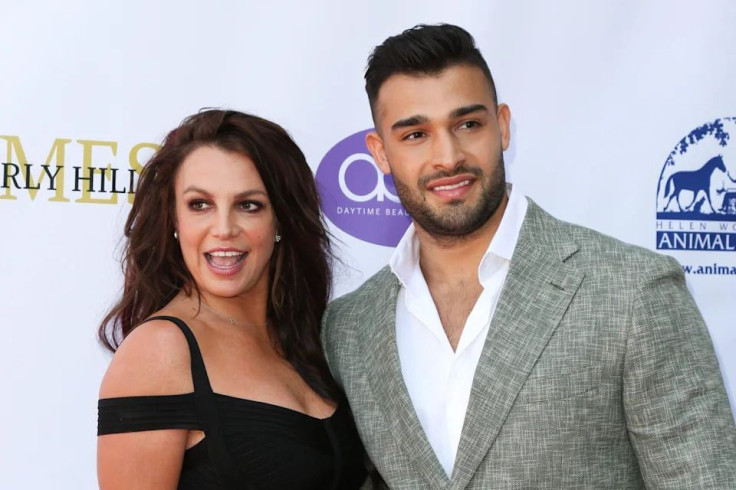 © 2023 Latin Times. All rights reserved. Do not reproduce without permission.