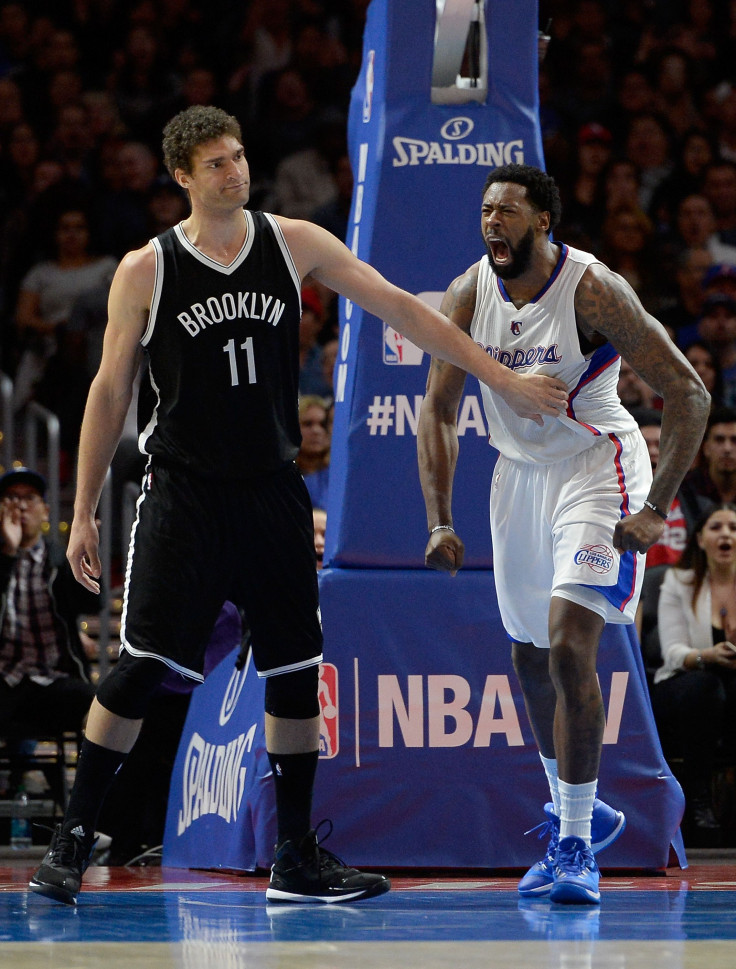 LOS ANGELES – Blake Griffin and Chris Paul were happy to play the role of spectators during the 4th quarter of their blowout victory over the Brooklyn Nets.
Griffin scored 24 points (22 of them in the first half), and Paul had 17 assists as the Clippers beat down Brooklyn 123-84 on Thursday night at Staples Center.
"This was a good win for us," said Paul after the game. This has been what we have been talking about all year is finding that consistency. When our first unit came out, our second unit grew the lead and we just sustained it all game."
J.J. Redick added 17 points including three from downtown for the Clippers who have now won four consecutive games against the Nets at home. DeAndre Jordan had 14 points and 12 rebounds in 26 minutes as he tries to make his first All-Star game appearance next month in New York.
"It's pretty humbling," said Jordan about his potential All-Star appearance. "For him [Shaquille O'Neal] to even think of me in that light is pretty cool. It's always nice to hear and it makes you work hard." Jamal Crawford contributed 17 points off the bench and went a perfect 7-7 from the line as he continues to make a case for six man of the year.
The Clippers shot an astounding 66 percent in the first half for their ninth win in the past 12 games and third consecutive. The Clippers ended the first half up 70-37. They didn't look back from there either as they opened the third quarter on a 19-6 run and were able to rest all five starters from there.
Brooklyn falls to 18-25 in their first season under head coach Lionel Hollins. Mason Plumlee led the Nets with 16 points as no other starters scored in double figures for the first time all season.
"They're a good team," said Hollins. "You have to give them some credit for some of the stuff that was happening to us, but when you're down 43, 44 points…that's ugly."
The Nets have lost 9 out of their last 11 games, and their fourth consecutive game on the second night of a back to back.
Chris Paul joined elite company, as he became just the third player of all-time to record 17 assists in less than 25 minutes, sharing the accomplishment with his current head coach Doc Rivers.
"It's an honor to join Doc Rivers in any statistical category," joked Paul about the record. "Doc was maybe better than some of us thought he was."
Naturally, Rivers had his own thoughts on Paul's accomplishment.
"I welcome Chris to the club," he said. "He thought it was a big deal until he saw my name up there. So that went away. Any kind of record that I'm in, there's got to be something wrong."
Game Notes:
It was another star-studded affair at Staples Center as Jay Z and Beyonce sat courtside again. Actors Billy Crystal and Nikolaj Coster-Waldau were also on the floor and athletes Matt Kemp of the San Diego Padres, Bryce Harper of the Washington Nationals and Floyd "Money" Mayweather all convened on the floor during halftime. Fans in attendance chanted "Pacquiao! Pacquiao!" in order to entice Mayweather to finally fight the Filipino boxer.
© 2023 Latin Times. All rights reserved. Do not reproduce without permission.