The brother of one of the Marines in Kabul who was killed by a suicide bomber over one year ago during the hurried evacuation of civilians out of Afghanistan was found dead in an apparent suicide by his mother on Tuesday.
Dakota Halverson, the 28-year-old brother of deceased Marine Lance Cpl. Kareem Nikoui, was found dead in Peak Pikes Park in California by local authorities of what is believed to be a suicide. His mother, Shana Chappell, announced his death on social media later that day, according to the Washington Examiner.
"The month of August has been very hard so far with the one year coming up. I look at my kids as strong and like they can handle anything. That was my mistake. " she said.
Nikoui was one of the 13 American servicemen killed in Kabul nearly one year ago on Aug. 26, 2021 when a suicide bomber deployed explosives outside the airport where many Afghans and foreigners were fleeing to in an effort to escape Taliban rule. Among those killed were 170 Afghans who were in the area when the explosion occurred, the Daily Beast reported.
Halverson reportedly never recovered from his brother's death, and his mother claimed that Dakota has been speaking about how he wanted to be with his brother Kareem for a while, expressing regret that she did not do anything about it.
"My son Dakota has been talking a lot lately about how he just wants to be with Kareem, how much he misses him, etc.... We all feel that way so I didn't see the signs. This morning my son Dakota went to be with his brother Kareem," she said.
A GoFundMe for the family has been established, with over US$32,000 raised via donations as of press time. Many have expressed grief and anger following Halverson's death, including incumbent Florida Rep. Mike Waltz.
"The older brother of one of the 13 KIA in Kabul recently killed himself at his little brother's memorial. Please pray for his family. There MUST be accountability for this continued carnage," he said.
Chappell, who has been a vocal critic of how the Biden administration handled the withdrawal from Afghanistan, has expressed belief in the past that she believes the Pentagon and other intelligence organizations have been covering up the mishandling that happened in the Kabul evacuation.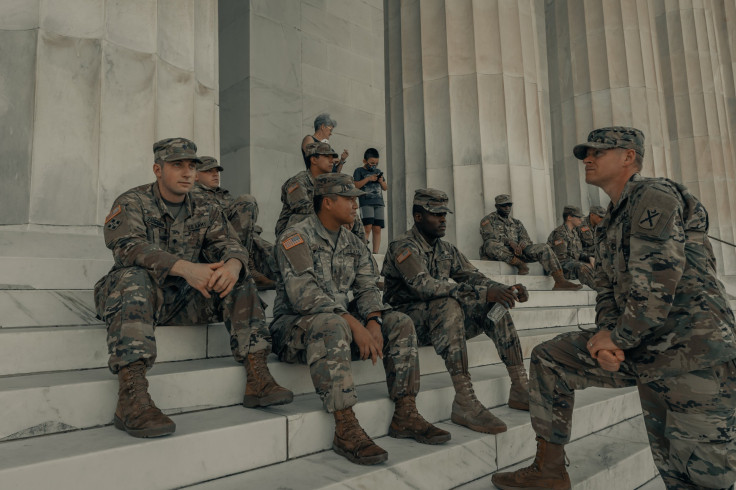 © 2023 Latin Times. All rights reserved. Do not reproduce without permission.