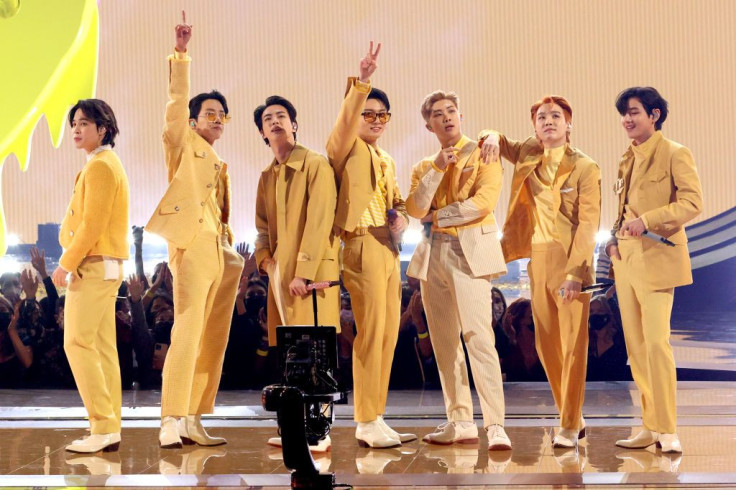 BTS has once again graced James Corden's studio despite his criticism of the K-pop boy band in September. Both camps come to a mutually affectionate reunion on Tuesday's "The Late Late Show" for the first time in two years.
The K-pop boy band made an appearance and sat through a fun interview with Corden as he congratulated them on their Grammy nomination as well as their win at the 2021 American Music Awards. What was speculated to be an awkward reunion, nevertheless had Corden and the group poking at the elephant in the room casually as the host apologized for his comments in September that gained him backlash and wrath from the BTS ARMY.
According to ET Canada the outspoken British host explained his jokes and punts about the group, which at the time he thought were not in any way offensive to anybody. He further went on to recall when he said the men seemed to be "pretty unusual visitors" for the UN Summit and had described the BTS' fan base to be made up of "15-year-old girls".
Doubling back on his comment, Corden said this was not true as he is "one of the biggest BTS fans on planet Earth" -- and he was 43 years old. "I hope you know this, we absolutely love you and we love the entire ARMY," Corden told the group.
Corden apologized for having upset the ARMY. "The prospect of doing anything that may have upset them, I didn't enjoy that feeling and I hope they know that we would never [do that again]," the host added.
Corden also pointed out how the group also supports the same charities he supports back home adding that the group's ARMY was a "true force for good."
Before performing their smash hit "Permission to Dance," Corden asked BTS members if he was still their Papa Mochi - the pet name they had given him when they did the much loved "Carpool Karaoke" run with Corden.
RM replied, "It's all right, we appreciate your apology."
With the group earning a nomination at the 64th Grammy Awards Tuesday, thousands of BTS ARMY expressed their disappointment and anger after the group received a nomination in the same category for the second straight year.
The group was nominated for Best Pop Duo/Group for their song "Butter" this year, while their song "Dynamite" was nominated for the same category in last year's Grammy Awards. ARMY pointed out how "Butter" failed to get nominated for Record of The Year despite the song topping the Billboard Hot 100 ten times.
BTS ARMY took to Twitter with the hashtag "#scammys" that was trending on the social media platform.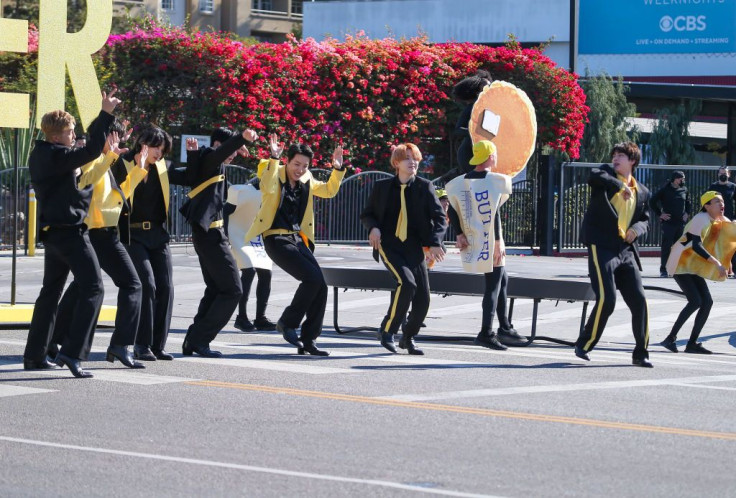 © 2023 Latin Times. All rights reserved. Do not reproduce without permission.