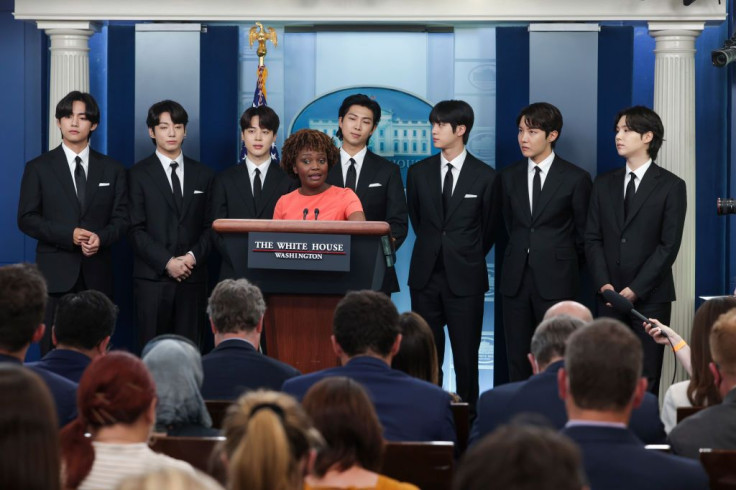 BTS members, who are credited with generating billions of dollars for the South Korean economy, recently made a shocking announcement regarding their career choice.
During their streamed annual dinner on Tuesday night, the seven members of the K-pop boy band said that they are taking time out from the popular band to focus on solo pursuits, reported The Guardian. It happens to be BTS' 9th anniversary too.
Some 20 minutes into the video, which was posted to the group's official YouTube channel, Suga, 29, said that they were "going into a hiatus now." Members were speaking to each other in Korean during the dinner, and the clip included English subtitles. Hybe, the entertainment company that manages BTS, later said that the band members are "not on hiatus." But they will take time to "explore some solo projects at this time and remain active in various different formats," according to BBC.
In the clip, RM said that after BTS' last few singles he "didn't know what kind of group we were anymore." The 27-year-old shared that he always thought that "BTS was different than other groups, but the problem with K-pop and the whole idol system is that they don't give you time to mature."
The members are "slowly trying to figure things out now," said 26-year-old Jimin. He added that they are starting to think about "what kind of artists we each want to be remembered by our fans". He thinks that's why the band members are going through a "rough patch right now." According to him, the seven men are trying to find their identity and "that's an exhausting and long process."
Several of the members of the group that has delivered hits like "Dynamite" and "Butter" grew tearful by the end of the dinner. They also voiced gratitude for their supporters, fondly known as the BTS ARMY. The group "should spend some time apart to learn how to be one again, said 28-year-old J-Hope, who hoped that their fans "don't see this is a negative thing." He hopes their admirers see that "it's a healthy plan."
Suga clarified that it's not that they are "disbanding – we're just living apart for a while." Fans don't have to be upset as 24-year-old Jungkook said that they promise they will "return someday even more mature than we are now."
This comes just days after the group released "Proof," which is an anthology album.
After BTS said that they'll focus on individual projects for a while, shares of Hybe Co. plunged by a record. According to Bloomberg, it sank as much as 28% on Wednesday in Seoul. It headed for its lowest close on record since its trading debut in October 2020 and wiping out $1.7 billion in market value.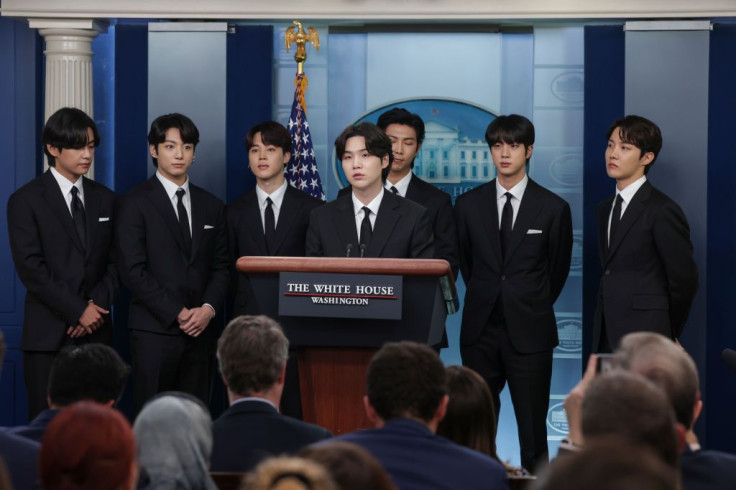 © 2023 Latin Times. All rights reserved. Do not reproduce without permission.