K-pop group BTS thrilled their fans in Los Angeles when they held their third concert, from "Permission to Dance" on stage. But, it was Kim Taehyung aka V, who stole the spotlight.
He was joined by his fellow band members RM, Suga, Jin, Jimin, J-Hope and Jungkook, but V was talk of the town as he turned up in the "Squid Game" outfit -- a black face mask and a red jumpsuit worn by guards in the popular South Korean show.
On Wednesday, they performed their hit songs like "Pied Piper," "Love Myself" and "Save Me," and V was seen entertaining the ARMY with the outfit on.
At one point, he even hurt his knee when he tried to twirl his microphone, but it slipped and fell down from his hand. Even though he didn't stop singing, he was seen massaging his knee. His bandmate Jin was also seen trying on the "Squid Game" mask.
Their fans soon created memes and shared funny tweets regarding V's outfit. One demanded that their fans need a "BTS episode Squid Game themed." Another got dramatic and said that Taehyung wearing the costume made her cry. Twitter was flooded with such posts due to which Kim Taehyung trended #5 worldwide on the platform, and became the most-Googled person during the concert, according to allkpop.com.
BTS concluded their Los Angeles concert Thursday night.
BTS net worth
They have been busy with concerts in the last few days, which means that they are making a lot of money. Their net worth this year is an estimated $100 million, according to The Wealth Record.
Apart from their gigs, they are also in news for selling shares in their management company, Hybe Corporation, netting them a total $8.4 million, reported Bloomberg. According to to a regulatory filing, three members -- RM, Jin and J-Hope, unloaded a combined 31,986 shares in the Seoul-based company, which was earlier known as Big Hit Entertainment, between October and November.
Hybe's founder, Bang Si-Hyuk is also the brain behind the K-pop group. He had earlier given a total of 478,695 shares in the firm to the group, and now the shares are worth about $165 million.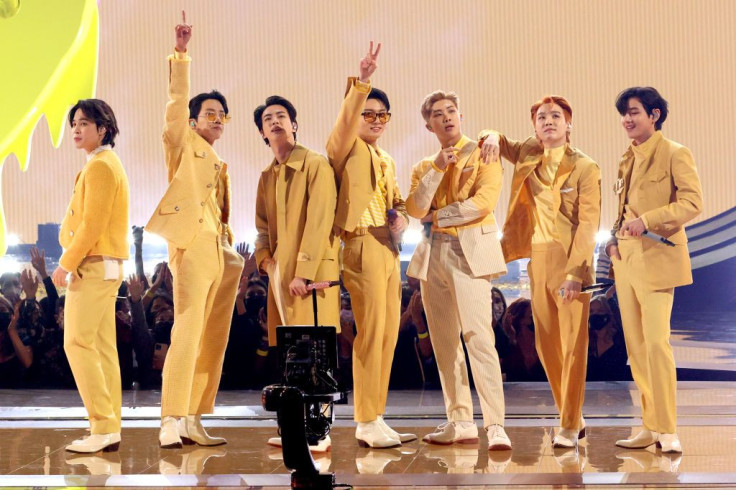 © 2023 Latin Times. All rights reserved. Do not reproduce without permission.