A businessman was detained in Puerto Rico on May 10 for purportedly gunning down a dog on a golf course that had stolen his ball, according to the police.
Salil Zaveri, 60, a former Long Island resident, is accused of shooting the dog on Saturday, May 8, at the Wyndham Grand Rio Mar Resort, Rio Grande.
According to a local newspaper, El Nuevo Da, Zaveri became annoyed when the dog stole his ball around the 17th hole.
The police reported that Zaveri took out a 9mm pistol and shot the dog twice in front of many shocked golfers.
Lawyer Gabriel Redondo Miranda said Zaveri, "got in the cart and kept playing." He shot the dog another time after hitting the ball on the hole.
"Thank you to MY police officers, who today were the voice of justice for a puppy, whom an unscrupulous, killed viciously, for no reason and in a clear disregard for life," Police Commissioner Antonio López Figueroa shared on his Facebook wall.
Zaveri, CEO of Zaveri Consulting, LLC and a sales and marketing specialist, was discharged after posting a $60,000 bail, but his passport and driver's license were taken.
However, Zaveri told a CBS reporter that the shooting was done in self-defense after the dog charged one of his companions then ran towards him and attempted to break into his golf cart.
He said, "I couldn't outrun it because the distance between us was too short."
"I took the first shot when the dog was less than 10 feet away and the dog rolled over but may have died slowly so I got out of the cart and took two more shots out of mercy."
The accused is scheduled to appear in court on May 19.
Residents commended the police for their quick response over the poor dog.
According to the Animal Welfare and Protection Act 154, authorities are trained to respond in animal abuse cases. This legislation safeguards animals from puppy factories, dogfighting, and other forms of animal cruelty.
The motives for the bill stated that about two-thirds of households in Puerto Rico have at least one pet and animal abuse can be manifested in many ways. According to Section 6 of the article, penalties for harming animals resulting in their deaths shall entail a mandatory fine from $3,000 to $10,000 and an imprisonment of 8 to 15 years.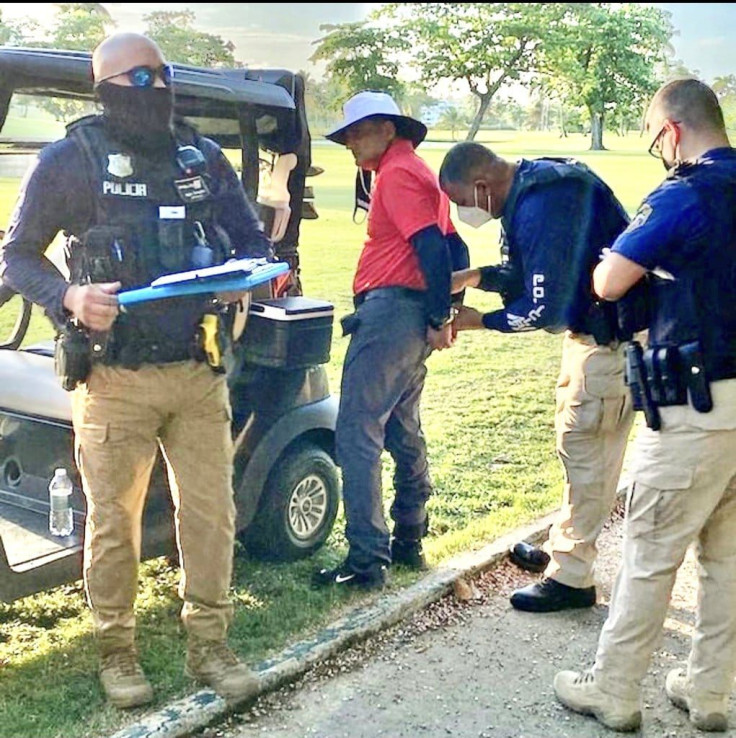 © 2023 Latin Times. All rights reserved. Do not reproduce without permission.