A woman in California filed a lawsuit on Monday after she claimed that she was allegedly fired from her job for not reading a queer, LGBT book suitable for ages one to five to the children at the childcare facility that she worked in.
Nelli Parisenkova filed the complaint against Bright Horizons Children's Center in California's Superior Court, claiming that she had worked for the company for over four years before she was fired by the childcare center's director Katy Callas, whom they claim is a lesbian, for allegedly violating the company's policy regarding the celebration of diversity in the school, CBN News reported.
"Callas, who is lesbian, apparently took personal offense at Nelli Parisenkova's religious beliefs and enforced Bright Horizons anti-religious 'diversity and inclusion' workplace policies," Paul Jonna from the Thomas More Law Society said.
The lawsuit detailed that Parisenkova believes herself to be a "devout Christian" whose beliefs include marriage being a "sacred covenant" between "one man and one woman." It also said that the childcare center had books made for children ages one to five which help them understand LGBT and queer perspectives that she preferred not to read, according to the complaint.
Parisenkova had asked in 2018 for a special exemption not to read the books, which include titles like "Daddy, Poppa, and Me" and "Mommy, Momma, and Me," and had received them. However, Callas had allegedly used this exemption as a reason to fire her, the Christian Post reported.
"Callas called Nelli into her office, questioned her in an irate manner, told her that if she did not want to celebrate diversity this was not the place for her to work, gave her an administrative leave memo, escorted her outside with a security guard, and left her out in the 96-degree heat with no transportation," Jonna said.
"They tried to get her to quit through harassment and intimidation. When she couldn't return to work because they denied her accommodation request, they fired her," she continued.
Bright Horizons has been an open and inclusive childcare center that allows LGBT and queer identities to flourish, reportedly participating in Pride Parades and officially endorsing the Equality Act, which aims to reduce discrimination based on sex, sexual orientation, and gender identity in different and important parts of public life.
Many schools open to inclusive perspectives have been attacked by conservative Christian movements across the United States this year, with over 681 attempts to ban queer or LGBT books in multiple states and school districts, the Dallas Morning News reported.
"The unprecedented number of challenges we're seeing already this year reflects coordinated, national efforts to silence marginalized or historically underrepresented voices and deprive all of us — young people, in particular — of the chance to explore a world beyond the confines of personal experience," American Library Association President Lessa Kananiʻopua Pelayo-Lozada said.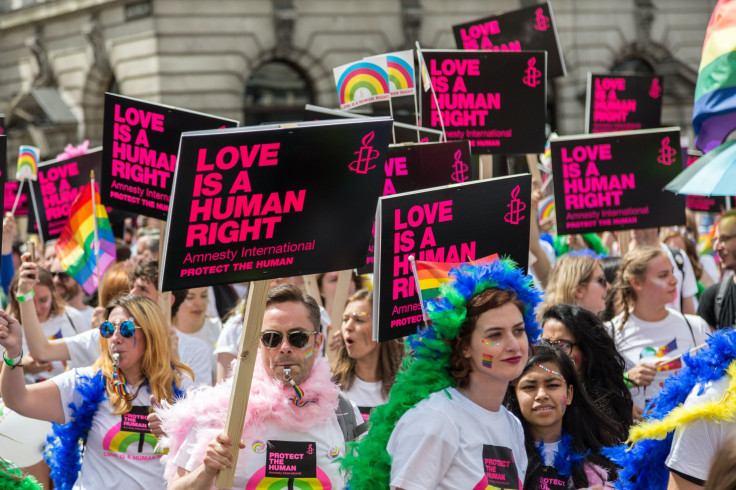 © 2023 Latin Times. All rights reserved. Do not reproduce without permission.