The Pride Community Center in North Central Florida was found vandalized with a hateful message by authorities on Saturday, as an interview shows that the newly-passed anti-LGBT policies in Florida continue to have a negative effect on the students of the state.
The Pride Center, which is found in Gainesville, Florida, was found vandalized on Saturday, with volunteers for the LGBT advocacy facility sweeping up the glass and the rocks left behind in the damage as police label the vandalism attack as a hate crime, according to the Gainesville Sun.
"Seeing the center vandalized in this way breaks my heart. This incident is exactly the reason why our community needs safe spaces. Your board at this Pride Center will keep working hard and pouring our love into this community and on making this a safe space again," James Brown, the vice president of the center, said.
"Later I will be angry about this vicious hate crime but right now I'm incredibly sad for every vulnerable person in my community," County Commissioner candidate Mary Alford said. "This does not represent the values of our community and we can't be defined or stopped by the hate-filled actions of ignorant people."
As anti-LGBT measures like the "Don't Say Gay" law are passed in Florida state legislature, many activists and critics have noticed a rise in hate crimes and LGBT harassment in the schools in the state, with all of them linking the spike in anti-LGBT sentiments to the law, PBS News Hour reported.
"I have noticed an uptick in anti-LGBTQ hate crimes and general attitude toward people," LGBT student activist Will Larkins said. "I have always dealt with homophobia at high school. I have always been called slurs and stuff, but it has gotten worse since the school year started."
Larkins recounted a time when he and his sister were chased by fifteen men after a football game, calling them slurs, goading them into suicide, and threatening to beat them up before the two of them were able to get away from the bullies by running away.
As the local LGBT community prepares for the Gainesville Pride Festival in late October, The Pride Center and its members continue their efforts to ensure that the community will remain steadfast and strong in its commitments to their advocacy.
"We are heartbroken but undeterred," Pride Center's president Tamara Perry-Lunardo said. "The Pride Community Center of North Central Florida remains committed to being a safe place, and this display of hatred has only strengthened our resolve to continue to show up with love for our beautiful LGBTQ+ community. We're here, we're queer—loud and proud."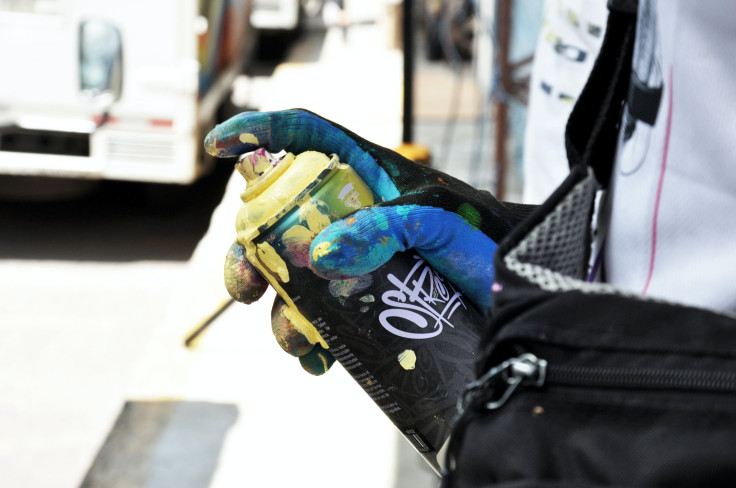 © 2023 Latin Times. All rights reserved. Do not reproduce without permission.