A California mother recently gave birth to twins on different days, months, and years in just 15 minutes.
KSBW said parents Fatima Madrigal and Robert Trujillo enjoyed a double celebration for the new year after welcoming the twins.
Their son Alfredo Antonio Trujillo was born on New Year's Eve at 11:45 p.m. local time, weighing 6 pounds and 1 ounce.
His twin sister Aylin Yolanda Trujillo was born 15 minutes later, at 12 a.m. on January 1, 2022. The baby girl weighed 5 pounds and 14 ounces when she was born.
The California parent expressed her amazement at her newborn children's distinct birthdays in a press release acquired by PEOPLE from the Natividad Medical Center in Salinas.
Madrigal thought it was silly to give birth to twins with different birthdays. "I was surprised and happy that she arrived at midnight," Fatima said.
Their extended family was astounded as well. Neither of their families, according to Madrigal, have twins.
Dr. Ana Abril Arias, a family doctor at the Natividad Medical Group who assisted Fatima Madrigal during her pregnancy, said the delivery of Alfredo Antonio Trujillo and Aylin Yolanda Trujillo was one of her most memorable moments in her career.
"It was an absolute pleasure to help these little ones arrive here safely in 2021 and 2022. What an amazing way to start the new year," she said per Sky News.
Centers for Disease Control and Prevention (CDC) noted around 120,000 twin births in the United States each year. According to the organization, twin births account for slightly over three percent of all births in the country.
NBC San Diego said twins born in different years or with different birthdays are extremely rare, with a one in two million chance of occurring.
Alfredo Antonio Trujillo and Aylin Yolanda Trujillo will join their three older siblings: two girls and a boy, when they travel home to Greenfield to meet their family. Madrigal said her oldest son is overjoyed to have a sibling, and the rest of the family is looking forward to meeting the newcomers.
Aylin Yolanda Trujillo became the first baby born in Monterey County, California in 2022.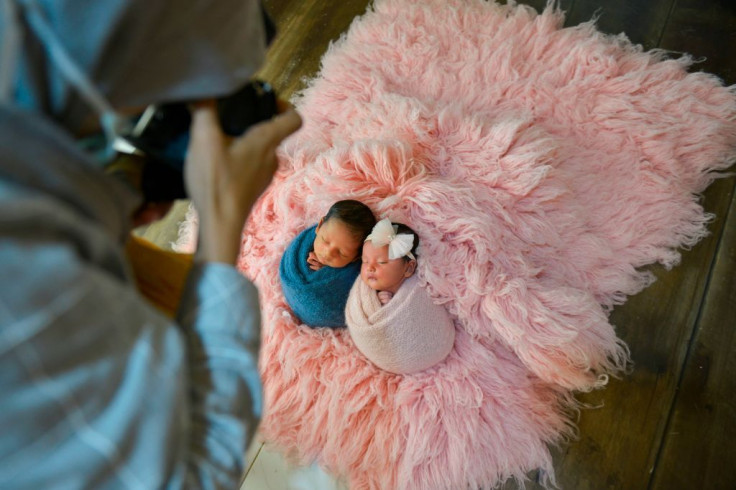 © 2023 Latin Times. All rights reserved. Do not reproduce without permission.