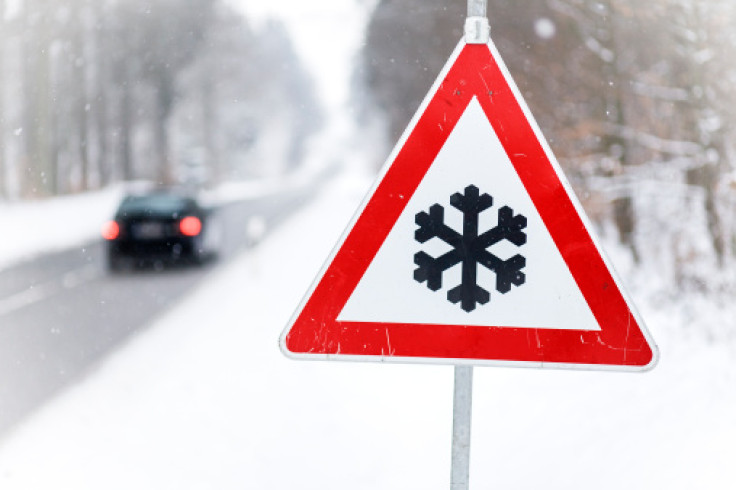 After becoming lost in snowfall during a multi-day hike on a mountain trail in Southern California last week, two 17-year-old lads are fortunate to still be alive, according to authorities.
According to the San Bernardino County Sheriff's Office, Riley Ramirez, of Cyprus, California, and Cole White, of Portland, Oregon, were on a 10-day hike on the Pacific Crest Trail close to the San Gorgonio Mountains when the severe weather dumped feet of snow in the mountains and rendered them unable to contact help.
Ramirez's father, Cesar Ramirez, told The Associated Press that he called the sheriff's department for assistance after losing communication with the teenagers.
The teens were finally discovered in deep snow by the sheriff's office after sending a helicopter to their last known location on the trail, New York Post reported.
Ramirez had lost his jacket in the severe wind and their tent had broken, Cesar Ramirez said.
"They've told us, 'We were already convinced we were going to die,'" the father said.
The teenagers were described as enthusiastic hikers who were well-prepared for their journey with food, a tent, and snowshoes, by Cesar Ramirez.
He said they had extensive training and aspired to join the military.
Sgt. John Scalise of the San Bernardino County Sheriff's Office said the boys were lucky to be alive after spending three nights huddling together to remain warm and were somewhat hypothermic.
He claimed that while they were well-prepared for the climb, the massive amounts of snow were not anticipated.
"They knew there was the weather. But I don't think they expected the amount," he said.
Following back-to-back storms that dropped up to 10 feet of snow on mountain communities in California, Governor Gavin Newsom was forced to issue a state of emergency declaration for 13 counties, including San Bernardino County.
A separate search and rescue operation for a missing driver who had left the town of Big Pine and was last seen on Feb. 24 took place a day earlier in Inyo County, farther to the north.
After the California Highway Patrol pinged the man's cell phone on Thursday, rescuers in a helicopter saw him waving inside his partially snow-covered car, according to the Inyo County Sheriff's Office.
Another powerful storm dropped more snow on Northern California's mountain communities on Saturday, and a winter storm warning was in place through early Monday, according to the National Weather Service in Sacramento.
San Gorgonio Mountain, also known locally as Mount San Gorgonio, or Old Greyback, is the highest peak in Southern California and the Transverse Ranges at 11,503 feet (3,506 m).
© 2023 Latin Times. All rights reserved. Do not reproduce without permission.