A California woman accused of horrendously killing her 7-year-old autistic son has confessed to strangling the young boy to death and dumping his naked body in a remote desert, a state prosecutor told the court on Wednesday, June 30.
Samantha Moreno-Rodriguez, 35, of San Jose, California, appeared via video conference in Las Vegas Justice Court on Wednesday, June 30, and confessed to choking her 7-year-old autistic son Liam Husted, disrobing him, and dumping his naked body in the Las Vegas desert, WWLP reported.
Rodriguez, after being extradited from Colorado, made her first appearance in a Las Vegas courtroom on Wednesday morning for the horrific killing and was denied bail. She arrived in Las Vegas early morning Monday, June 28, and is being held at the Clark County Detention Center.
Rodriguez was arrested in Denver on June 8 while she was at an apparent breakfast date, moving on with her life and entirely aloof that her young son had just died.
Husted's naked body was found by hikers near Mountain Springs off State Route 160 between Las Vegas and Pahrump on May 28. The body was lying eight feet off a dirt road behind bushes in Mountain Spring, the Daily Mail reported.
The police received 500 tips and launched an investigation with a team of 24 detectives after Husted was reported missing by his father in late May. Hikers up in Mountain Spring found the body the same day and reported the gruesome discovery to the authorities.
Several scrapes were reportedly found on the boy's body indicating that he was dragged up the mountain.
"We knew from the examination of Liam's body that someone was having a difficult time moving him," Las Vegas Metro Homicide Lieutenant Ray Spencer said.
Investigators were not able to find the boy's clothing.
"We were very fortunate that that hiker went behind that bush that morning," Spencer added.
Husted's father reportedly came home on May 24 with Rodriguez's and the young boy's belongings gone. He would later find a worrying note seemingly written by the distraught mother saying, "I'm sorry, I had to do this."
The letter also noted that "she was going to try to get a house for her and Liam and that they could talk in the future," KTNV Las Vegas reported.
The father was finally urged to approach law enforcement as Rodriguez turned incommunicado in late May as a friend of the family noticed Liam's resemblance to a police sketch circulated by Las Vegas authorities of an unidentified child discovered at a remote area in Nevada.
Husted was found dead in the desert and his body remained unidentified for over a week. Rodriguez was arrested after a family friend recognized Husted's image from news reports, FOX 10 Phoenix reported.
Her next court hearing is set for Aug. 3 later this year.
Justice of the Peace Amy Chelini reportedly ordered Rodriguez to be held without bail and represented by a public defender.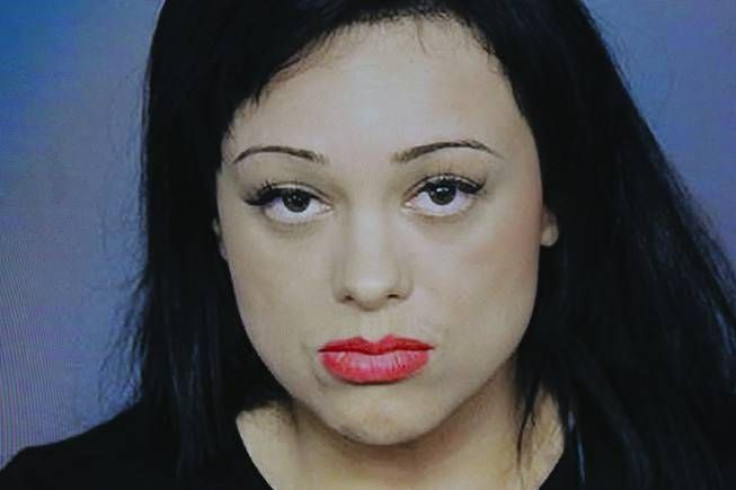 © 2023 Latin Times. All rights reserved. Do not reproduce without permission.