Officials arrested a 30-year-old Palo Alto woman with Caltech chemistry and biology degrees for allegedly causing the Fawn Fire. The incident burned the north of Redding and has forced more than 2,500 residents to flee their homes.
Police arrested Alexandra Souverneva and placed her in the Shasta County Jail. Souverneva is facing charges of "arson to wildland," SFGate said. A conviction on this misdemeanor could result in a penalty increase because of California's current state of emergency over wildfire danger.
"Cal Fire has conducted a preliminary investigation and already made the determination that the fire was in fact arson," Shasta County District Attorney Stephanie Bridgett said. "We received the report yesterday and today we announced that we have filed felony arson charges against her, not only for arson but also for committing an arson during a state of emergency. The maximum penalty she currently faces is nine years in prison."
According to Bridgett, the investigation is still ongoing, and additional charges may be filed depending on the findings. Bridgett said they are aware of the possibility of additional fires in our county and other charges in other fires around the state. She noted that the probe is still underway.
The Fawn Fire started on Wednesday, quickly spread to 3,500 acres in less than 24 hours, and then burst Thursday afternoon in windy conditions, threatening the Mountain Gate community.
The fire was initially reported around 4:45 p.m. Wednesday in a remote canyon next to the J.F. Shea and Mountain Gate quarries, according to Cal Fire.
Cal Fire claimed employees at the quarry saw a female trespasser "acting irrationally" before the fire started.
Cal Fire said the woman emerged from the brush at 8 p.m. that night and approached firefighters who were battling flames. She claimed to be dehydrated and in need of medical attention.
According to records obtained by Redding Record-Searchlight, she told forest officials she was thirsty. She said she had come across a pool of what she thought was bear urine — and tried to boil it with fire.
She discovered it was "too wet for the fire to start." Hence, she drank the water, which she mistook for animal urine, and went on her way.
Souverneva then got stuck in the brush during the fire and had to phone for assistance from the fire brigade.
Cal Fire officer Matt Alexander said officers asked her to empty her pockets and fanny pack. Officers found CO2 cartridges, a cigarette lighter, and an item "containing a green, leafy substance." Souverneva admitted to smoking that day.
County records said as of writing that she is being detained on $175,000 bail.
According to the Campanile, the school's newspaper, Souverneva graduated from Palo Alto High School in 2009.
The Pasadena-based university said she went on to the California Institute of Technology, where she earned degrees in chemistry and biology in 2012.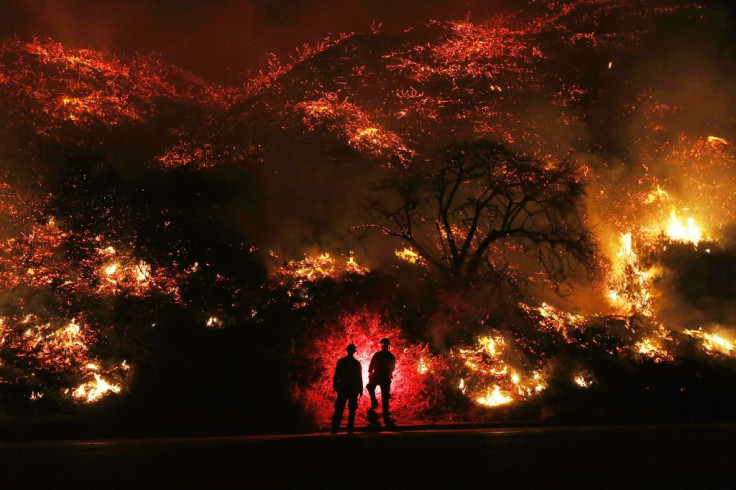 © 2023 Latin Times. All rights reserved. Do not reproduce without permission.