So far, President Donald Trump has remained largely silent on the massive forest fires that have affected more than 3 million acres of land in California, leaving thousands of residents displaced.
However, the president decided to break his silence on the apocalyptic orange skies and the ash raining down from the clouds but did not acknowledge the role that climate change has to play in the state's forest fires. Instead, he emphasized the need for better forest management and how important it is to remove the "dead trees" that act as fuel to such fires.
Listening to his comments, the secretary of the California Natural Resources Agency Wade Crowfoot warned POTUS of placing "our head in the sand and thinking that it's all about vegetation management," indicating the importance of considering science.
Trump replied telling Crowfoot that "it'll start getting cooler. You just watch."
"I wish science agreed with you," Crowfoot hit back.
"I don't think science knows, actually," Trump said.
The forest wildfires have been creating havoc for weeks but it was only last Friday that Trump decided to tweet something about it. He thanked the firefighters who have been working day and night to flight the blaze and on Monday, met California Gov. Gavin Newsom as well as local and federal fire and emergency officials.
Meanwhile, former Vice President and Trump's Democratic opponent in the upcoming presidential elections slammed POTUS for not being able to do enough toward climate change and also highlighted his failure to address the issue and remaining in denial.
He further said that the country cannot afford a second Trump innings at the President of the country.
"The West is literally on fire and he blames the people whose homes and communities are burning," Biden said. "He says, quote, 'You've gotta clean your floors, you gotta clean your forest.' "
Biden further said how such calamities may only end up becoming harsher and even more dangerous.
"Donald Trump's climate denial may not have caused these fires and record floods and record hurricanes, but if he gets a second term these hellish events will continue to become more common, more devastating and more deadly," he said.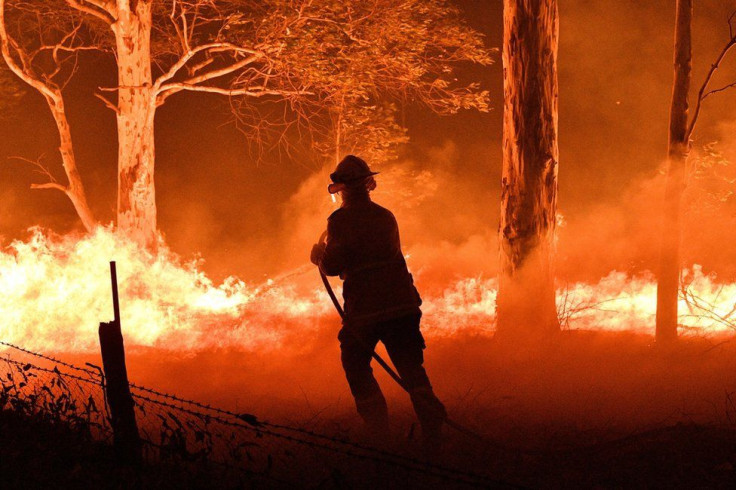 © 2023 Latin Times. All rights reserved. Do not reproduce without permission.