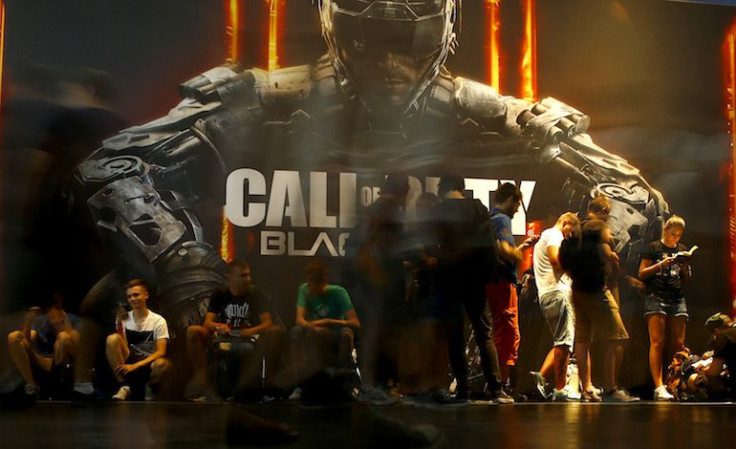 A new teaser trailer for the yet-to-be-announced "Call of Duty" game has arrived. The short teaser, titled "Know Your Enemy," shows a battle-hardened older gentleman warning viewers about forces that will "tear you from the history books."
"The whole world will bear witness to this: our ascension," the old man says. The teaser trailers summary also repeats those words: "Let the world bear witness to our ascension." Whatever this means is not answered in the video at all.
Between this new teaser and yesterday's Nuketown easter egg, Activision is putting it into high gear with the marketing for the title. As IGN reports, part of the footage from the Nuketown easter egg makes an appearance in the "Know Your Enemy" teaser.
Meanwhile, according to a retailer document tweeted by Jim Sterling, the new "Call of Duty" game will reportedly be revealed next Tuesday, with signage and posters going up in-store on May 3, reports PlayStation Lifestyle. Sterling's tweet reads: "The next Call of Duty will apparently get unveiled by next Tuesday. Getting listed in retailers at any rate." Check out the tweet below:
Furthermore, a leak from NeoGAF user JumPeRJumPzZ has quite possibly given us the title for the next "CoD" title. The leak comes from the PlayStation dashboard and appears to show the new "Call of Duty" title to be "Call of Duty: Infinite Warfare."
Activision has already confirmed that gamers will see some gameplay footage from the next "Call of Duty" title at E3 2016.
The publisher shared on its blog: "In June, we're going to be at E3 showcasing gameplay from Infinity Ward's ambitious new game. We're looking forward to sharing exciting new details about the next great Call of Duty game in partnership with our friends at PlayStation. We're proud to be participating in this premier video game event, but won't have an Activision booth on the show floor."
© 2023 Latin Times. All rights reserved. Do not reproduce without permission.