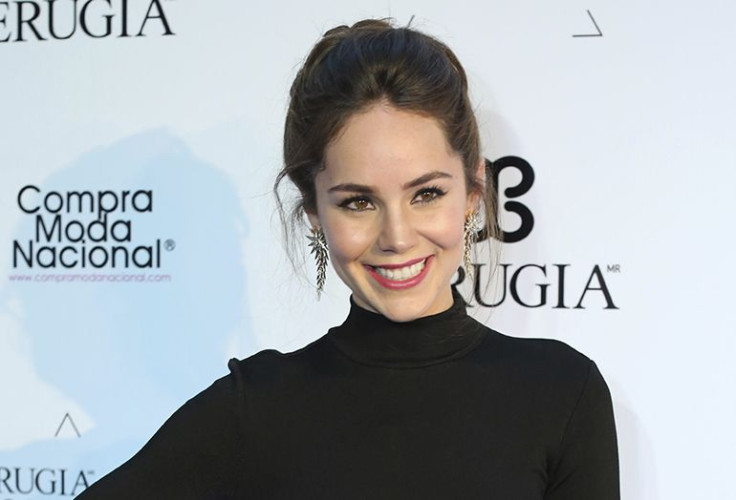 Omar Chaparro, Erick Elías, Aislinn Derbez, Joey Morgan, and Camila Sodi star in Pantelion Films new production, "Compadres," which hits theatres on April 22.
The story follows "Garza" (Chaparro), a former Mexican cop who has just escaped from prison with the help of his former boss "Coronado" (José Sefami), and is seeking revenge on "Santos" (Elías), who kidnapped his girlfriend Maria (Derbez).
The one person who can help Garza out turns out to be a 17-year-old American computer hacker named "Vic" (Morgan), who despite an immediate disdain for each other, and a very clear culture clash, turns out to be "Garza's" only chance at finding "Santos."
Latin Times had the chance to talk to Camila Sodi, who describes the film as "a movie about brotherhood," she says it's about an unexpected friendship between an American and a Mexican, more than anything else. "It's so important to talk about a union like this right now, especially when there's someone trying to build a wall. It's all about learning how to be friends instead of dividing."
Latin Times: Why do you think your character Emilia is so important in the film?
Camila Sodi: There are three female characters, which have very small parts, including mine, but they are crucial to the story because each one represents a pivotal moment. Mine kind of saves the two main characters when they're at their lowest point and in the end makes them become 'compadres.'
LT: How do you relate to your character?
CS: Yes, definitely. With all the characters I do, I tend to have something in common. She's a strong, decisive woman, who also wants to help, which I had lots of fun playing. She's a northerner from Mexicalli; I loved doing the accent; I loved getting to know Ensenada and that part of my country I hadn't been to which is gorgeous.
LT: And like your character, do you believe in new beginnings or in confronting the past and working it out?
CS: Well, it's like Woody Allen says, "whatever works;" everyone has a different way to deal with things, and I believe doing things with the basic principles: honesty, love, and I think we're in an era where people find it ok to work in yourself internally and make positive changes, so yeah, it's a good moment to be alive.
LT: In terms of the movie, what do you think will surprise the audience the most?
CS: It is 100 percent Mexican, with a really high-end production; amazing cinematography, great special effects and fight scenes. I think we're all grateful that we're becoming less scared to make action films. We've always been kind of afraid because our neighbors (the Americans) are the masters of action.
LT: What's next for you, Camila?
CS: Oh, wow! So much is going. There's of course "Compadres," then I have another two movies coming out which are very different. I've been working non-stop, so hopefully you guys will like what's coming while I take a vacation.
© 2023 Latin Times. All rights reserved. Do not reproduce without permission.