A Canadian man was deported from Indonesia on Sunday after offering an "orgasmic" yoga class in Bali.
Viral yoga instructor Christopher Kyle Martin was expelled from Bali over the weekend after Indonesian authorities found he disrespected the country's local traditions and values, the Jakarta Post reported.
Martin's promotional video for a "Tantric Full Body Orgasm" class recently went viral on Indonesian's social media, leading to some pushback from conservative Indonesian groups. The classes were being valued at US$24 for a few sessions.
In a press briefing Sunday, Bali Governor I Wayan Koster expressed that his administration doesn't condone such lewd activities. He went on to stress how Martin's classes could potentially damage the reputation of Indonesia and Bali as tourist destinations. He also underscored that the promotional video was disrespectful toward Bali's customs.
"If you want to come back here, you have to respect Balinese custom," the governor scolded Martin on Sunday as he was escorted by immigration officers.
Martin entered Indonesia in April this year on a tourist visa. The Bali Immigration Office confirmed Sunday that he's been deported on grounds of disrespecting Balinese culture and traditions.
The deportation process continued despite Martin clarifying that the yoga classes would mainly focus on breathing techniques, and not involve any sexual activity. The classes were immediately canceled after the initial uproar last week.
In recent months, the Hindu majority island nation has expelled several foreigners for disrespecting sacred sites, culture, and local tradition, as well as for disobeying COVID-19 restrictions.
Late April this year, two YouTubers faced deportation from Bali after they made a prank video that showed one of them breaking local face mask laws, CNN noted.
In a clip, Josh Paler Lin painted a fake mask on Leia Se's face after her first attempt to enter a grocery store without using a face mask had her being shooed away by security personnel. On her second attempt with the face mask painted on her face, she was able to go inside the shop.
The video went viral on April 22. Lin has 3.4 million subscribers on YouTube. The two YouTubers had their passports seized by the local government after the viral incident.
BBC News also reports that earlier this year, an American woman faced deportation from Bali after her Twitter thread promoting the island as a cheap and LGBT-friendly option for foreigners during the pandemic went viral.
Criticisms sparked against Kristen Gray for her lack of cultural awareness following the tweets on her "elevated lifestyle."

Last year, a Syrian yogi was also kicked out of Bali for holding a crowded gathering that violated the island's coronavirus restrictions.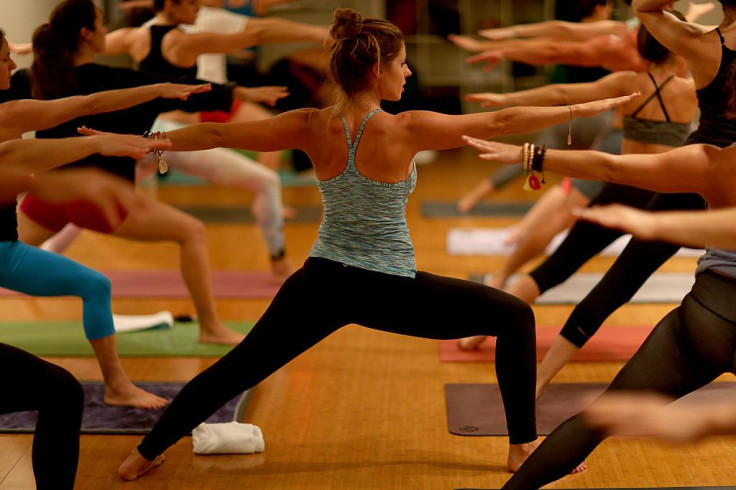 © 2023 Latin Times. All rights reserved. Do not reproduce without permission.