The fear surrounding the COVID-19 outbreak intensifies in Central America, after the first two cases were registered in Honduras, on Tuesday. It is now believed that large scale migration from the U.S. and Mexico could turbocharge the coronavirus spread in the region.
Honduras is the third in Central America to confirm cases tested positive for the deadly viral disease on Tuesday. While the cases involved two people who returned from Europe; three deportees that arrived in the region also exhibited symptoms of the virus.
The deportees, are currently under isolation and are being monitored. While there hasn't been confirmation about them being tested positive as yet, activists feel the influx of U.S. deportees to Central America could spell danger and make it really challenging to maintain normalcy in the light of the illness.
Health workers also alleged that the questionable conditions of the U.S. immigration detention centers will make the deportees more susceptible to a host of illnesses. Add to it, the lack of access to medical care in these camps intensifies the risk. Given how the U.S. and Mexico are firm about sticking to stringent deportation measures, demands have been made for detailed medical screenings of the migrants before letting them into busses and planes.
Thinking along similar lines, on Monday, Guatemala's president, Alejandro Giammattei, said, "Everyone will have their temperature taken and any person who has [coronavirus] symptoms will not be let in." Owing to its highly contagious nature, the spread poses danger to not just those admitted in the squalid migration centers, but can adversely impact the well-being of aid workers, U.S. troops, Border Patrol agents, and the like.
That said, activists are of the opinion that several new measures could be incorporated by the Trump administration to mitigate the spread. For instance, the U.S. president could temporarily do away with the immigration enforcement actions around medical facilities.
Adequate measures could be taken to raise funds to execute coronavirus outreach programs for Latinos as the community faces constant health threats owing to its highly uninsured rate of any racial or ethnic group in the U.S. and is at perpetual risk of contracting conditions that weaken the immune system.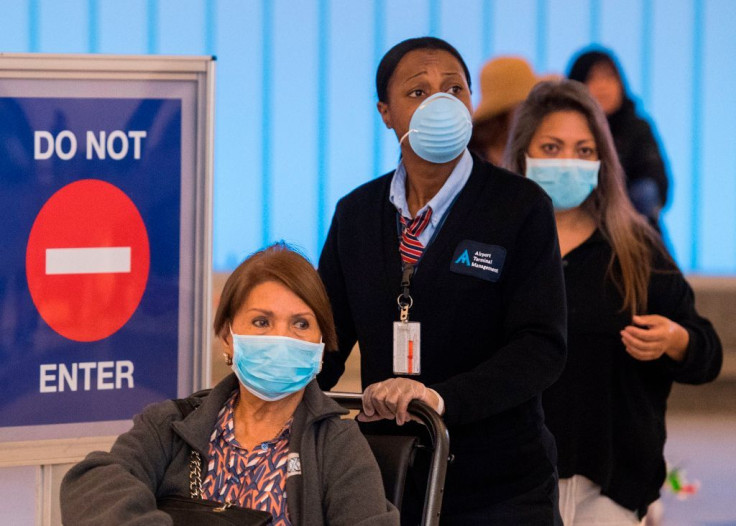 © 2023 Latin Times. All rights reserved. Do not reproduce without permission.