A woman and her companion were in no mood to flirt around at a Mexico bar and the man who tried to do so gave her something to remember him by.
According to reports, a professional boxer from Canada allegedly assaulted a woman after the latter and her friend refused the advances being made by the 27-year-old.
The man was identified as Peter Nowaczek. He is being accused of punching the female victim known as Jamie Coutts.
Per reports, Nowaczek approached the two women and tried to flirt with them. Instead, the women refused his plans and the boxer initially started to walk away.
However, the pug, nicknamed "Heart Breaker," allegedly turned around and then charged the women. Coutis was the unfortunate casualty that bore the worse of it at the Coyote Lounge Bar in Playa del Carmen, Mexico.
Nowaczek allegedly repeatedly punched Coutis until she passed out in the incident that happened last Saturday, Dec. 4.
The woman, who is ironically also from Canada, ended up with a broken nose, a badly injured eye and some broken teeth as a result of the assault of Nowaczek. She is reportedly also having trouble breathing and is expected to undergo surgery in Mexico before she returns home to Vancouver.
For now, Coutts is staying at a hotel and needs to go to the hospital regularly for checkups before her operation. She is currently on holiday and is not covered by travel insurance.
Her female friend, revealed to be Genevieve Thomas on social media, also suffered injuries from the attack of "Heart Breaker." She also got punched and required stitches to the head.
For Coutts, it was not the first time that she had dealt with such an incident.
Earlier this year, she filmed a man who was following for over half an hour in Canada.
The man was identified as 34-year-old Mohammed Majidpour who would, later on, be charged with criminal harassment.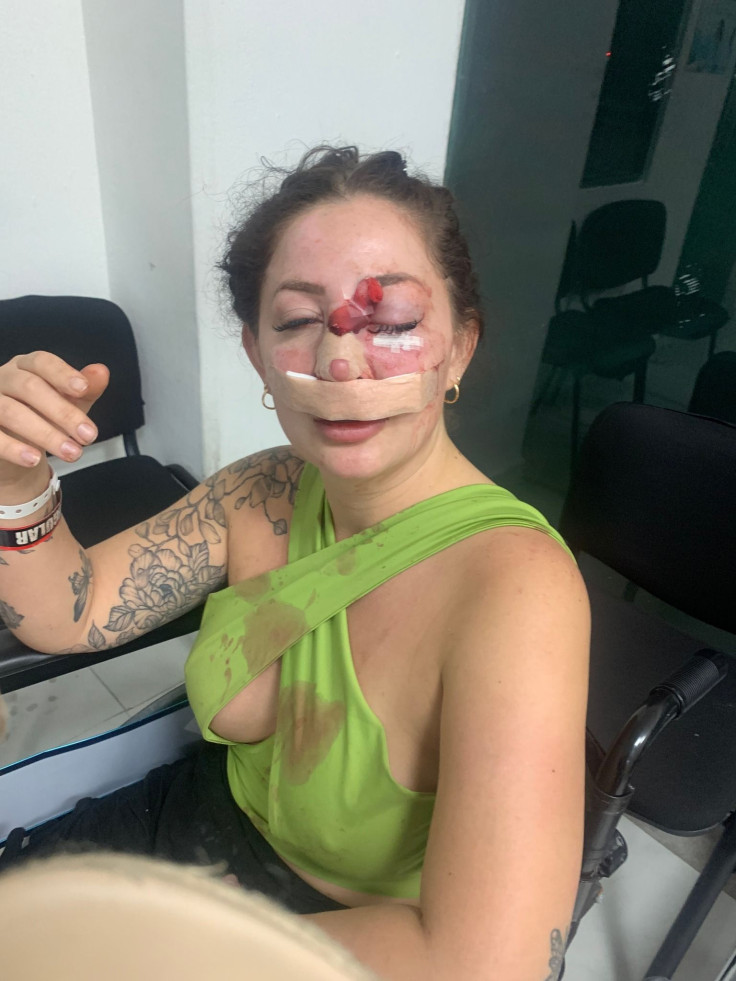 © 2023 Latin Times. All rights reserved. Do not reproduce without permission.