The lead guitarist of the Canadian Punk band Teenage Head was found dead in his Hamilton apartment this weekend. Gord Lewis, 65, was found lifeless in his own home in Ontario on Sunday, in what police said was an apparent homicide. The murder suspect allegedly is the rockstar's own son.
According to the Hamilton Spectator, Lewis' 41-year-old son Jonathan was arrested and later charged with second-degree murder. The local news outlet reported that cops discovered the body of the musician and had labeled the incident as "isolated". Multiple posts on social media by Lewis' friends all pointed to his son as his assailant. The case remains under investigation as authorities are not looking for any other suspects. Hamilton Detective Sara Beck said Lewis' injuries were consistent with foul play.
At a news conference on Monday Beck said authorities are seeking more witnesses that could help with the investigation and reviewing all videos of the surrounding area of the crime. She added that positive identification of the corpse has not been officially made due to the state of decomposition the body was found in, however, officers claim they know the identity of the deceased. Investigations are still waiting on autopsy findings to be released.
On Saturday a local reporter received emails from two accounts in Jonathan Lewis' name saying that his father was dead. On Sunday, the police reported receiving a slew of emails sent through various media outlets indicating information involving a deceased person. A staff member working for the Spectator alerted cops about the messages and called 911 to request a wellness check. The call led the police to discover Lewis' decomposing body.
Gord Lewis' bandmates expressed their condolences to friends and family on Instagram as the band mourned another tragic loss. Lewis is not the first member the band had lost. In 2008, drummer, Frankie Venom, who also co-founded the punk rock band with Lewis in 1975, died after losing his battle with throat cancer.
Lewis, Venom, alongside lead vocalist, Dave Desroches, formed the punk rock band. They traveled and performed all over the country before achieving international fame. Some of Teenage Head's more popular hits include songs such as "Let's shake" and "Some kinda fun."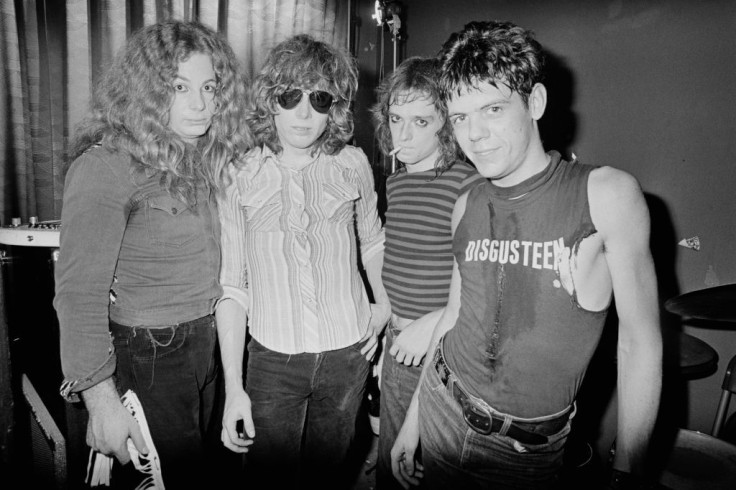 © 2023 Latin Times. All rights reserved. Do not reproduce without permission.