Eddie Van Halen's wife Janie Liszewski on Wednesday shared a rather impassioned post in the memory of the late rocker, who died after a long battle with throat cancer.
"My heart and soul have been shattered into a million pieces," she wrote on Instagram. "I never knew it was possible to cry so many tears or feel such incredible sadness. Our journey together has not always been an easy one but in the end and always we have a connection and love that will always be. Saying goodbye is the hardest thing I have ever had to do so instead I say so long, I will see you again soon in a place with no pain or sorrow."
The news of the guitar legend's death surfaced on Tuesday when his son Eddie Van Halen took to announce the unfortunate news on Twitter. "I can't believe I'm having to write this, but my father, Edward Lodewijk Van Halen, has lost his long and arduous battle with cancer this morning. He was the best father I could ever ask for. Every moment I've shared with him on and off stage was a gift. My heart is broken and I don't think I'll ever fully recover from this loss. I love you so much, Pop," Eddie tweeted, with a picture on his legend dad.
Often hailed as a maverick in the rock scene, Van Halen belongs to one of the best rock bands of all time. The 65-year old tied the knot with Liszewski in 2009 and was married to Valerie Bertinelli prior to that. The "Runnin' With the Devil" musician's marriage with Bertinelli lasted from 1981 to 2007.
It is believed that Bertinelli and Van Helen continued to maintain cordial ties long after their split. And, the same was evidenced in Bertelli's recent post on Instagram where she captioned a family photograph with the rocker and stated, "40 years ago my life changed forever when I met you."
Van Helen clearly enjoyed a lot of goodwill in Hollywood's music fraternity, as the deceased musician received an outpour of online support and condolences from fans and industry insiders alike. Rock legends like Kiss frontman Gene Simmons, Patton Oswalt, Piers Morgan, Dane Cook, Jimmy Kimmel, designer Kenneth Cole and members of the Red Hot Chili Peppers paid their tribute to the rocker's untimely passing.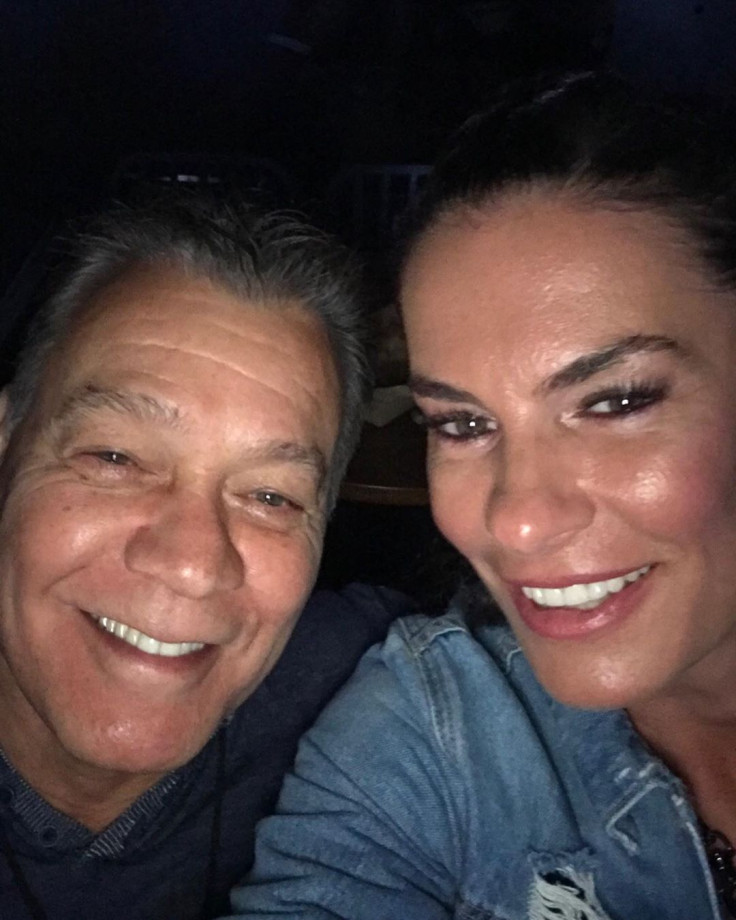 © 2023 Latin Times. All rights reserved. Do not reproduce without permission.