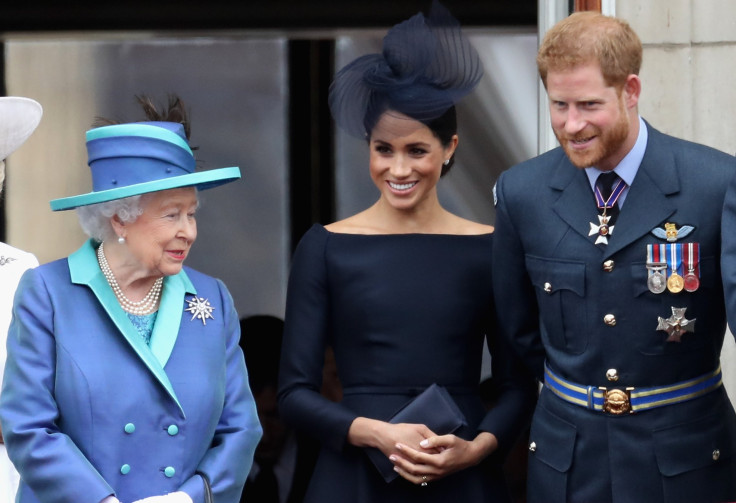 Prince Harry and Meghan Markle along with their son Archie Harrison Mountbatten-Windsor spent Christmas day in Canada. They have been in the said country for the holidays and Doria Ragland, Markle's mother, is with the royal family too.
The arrival of the family in Canada was announced last week. The Buckingham Palace confirmed that Harry and Meghan are visiting and staying for Christmas and the couple's spokesperson also issued a statement.
"The Duke of Sussex has been a frequent visitor to Canada over many years, and it was also home to The Duchess for seven years before she became a member of the Royal Family," part of the statement reads. "They are enjoying sharing the warmth of the Canadian people and the beauty of the landscape with their young son."
In any case, fans of the royals have reported seeing the Duke and Duchess of Sussex around the British Columbia and there were reports that they were spotted at the Deep Cove Chalet, a classy dining place in North Saanich on Vancouver Island. However, Business Insider reported that Harry and Meghan were not able to make a reservation there as they were rejected by its owners.
Bev Koffel, the restaurant's owner who operates Deep Cove Chalet with her chef husband Pierre Koffel, said that she saw Prince Harry and Meghan Markle who talked to their security guards. She further shared that she actually saw the couple many times and they were out hiking in Horth Hill Regional Park.
"Horth Hill's become a very popular place now. And they jog around, so they've been seen," Vancouver Sun quoted Koffel as saying. "It's kind of exciting. I hope everything goes fine for them. They're breaking away from tradition and I just wish them all the best."
Koffel then revealed that Prince Harry and Meghan tried to dine in their restaurant by her husband turned them down last week. The reason for rejecting their reservation request was simple and she said Pierre is worried about the security required when the royal couple dines.
She went on to say that now she is sitting near the phone in case they receive a call from the duke and duchess again. This was because it was her husband who answered the call the first time and she may allow them in if she is to get the reservation request.
"Anyhow, you know what Pierre's like. We'll see what happens," Koffel said while laughing. "Let them have their peace and quiet. For us to be so lucky to have them in the area, how lucky is that?"
© 2023 Latin Times. All rights reserved. Do not reproduce without permission.