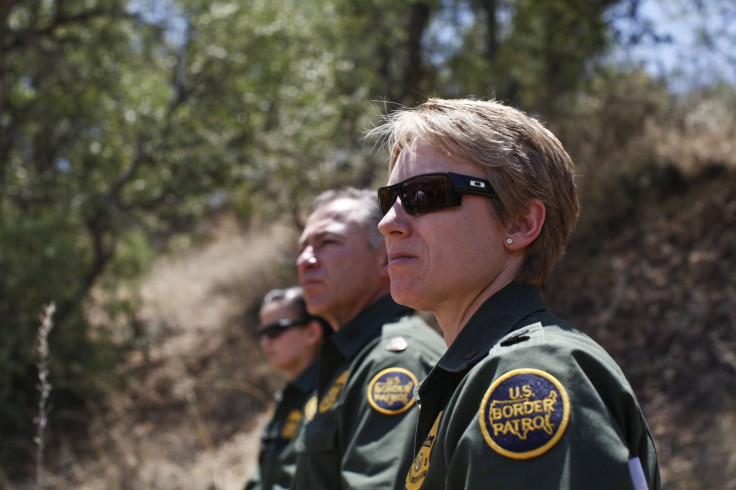 On Saturday, Border Patrol agents detained a Los Angeles Police Department officer for allegedly smuggling an undocumented immigrant into the U.S. from Mexico. Federal agents say that they discovered a Mexican citizen in the trunk of the LAPD officer's personal vehicle. The immigrant, Antanasio Perez-Avalos, 26, lacked a visa to visit the United States.
The LAPD officer, Carlos Curiel Quezada Jr., 34, was driving with a female companion, Angelica Godinez, 31. The were stopped at the Otay Mesa border crossing, which connects Tijuana and San Diego. Federal authorities charged them both with human trafficking.
Quezada was placed on paid administrative leave, according to an LAPD spokesperson. His is stationed in the officer in the Hollywood Division of the department. He is probably the first member of Los Angeles law enforcement to be charged as a coyote, a migrant smuggler.
It was a rough week for the LAPD. In addition to officer Quezada's arrest, they issued a warrant for officer Henry Solis, charged with homicide, and suffered an attack on two plain clothes officers who were shot by unknown assailants.
Quezada's arrest also follows years of embarrassing incidents for law enforcement on the U.S.-Mexican border, most involving U.S. Customs and Border Patrol (CBP) agents, not municipal officers.
Last month, a CBP agent was sentenced to 2 years in prison for laundering money for a drug cartel. The agent confessed to transporting $61,600 in cash for the Sinaloa drug cartel. His sister-in-law was married to a Sinaloa narco, according to court documents obtained by the Arizona Daily Star.

Brothers and former CBP agents Raul and Fidel Villarreal were charged with human smuggling in 2012. According to court sentencing documents, they "smuggled at least 1,000 illegal immigrants into the United States in exchange for more than $1 million in bribes" while "on duty, in uniform and in their Border Patrol vehicles."

CBP officer Jose Luis Zavala is awaiting sentencing after confessing to smuggling 1,000 kilos of marijuana found in his Brownsville, TX home. He originally faced a bribery charge, which was dropped as part of a plea deal, according to KRGV 5 News. Allegedly, he coordinated other drug shipments in conjunction with cartel leaders.
© 2023 Latin Times. All rights reserved. Do not reproduce without permission.