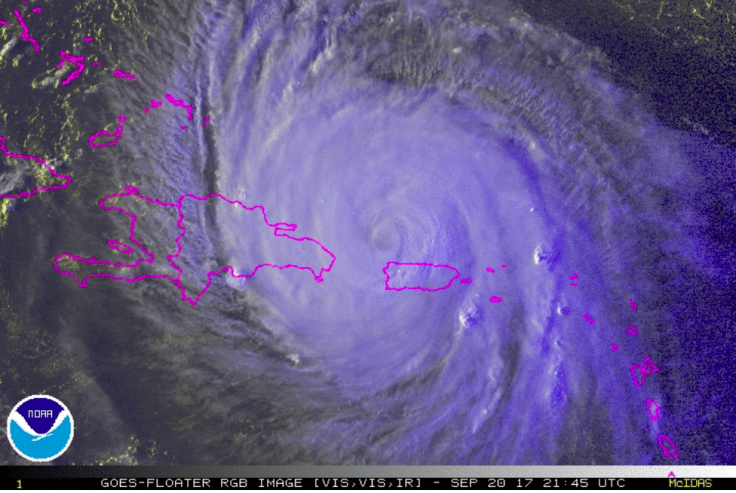 According to the local press in the Dominican Republic, during the morning of September 21, heavy rains and gusty winds began to affect areas of the National territory, mainly to the north and northwest.
Residents of the country reported to Latin Times that from the afternoon of September 20, precipitations occurred, and there are abnormal waves. It is expected that the rains could exceed 400 millimeters in some areas of the country. The National Meteorological Office (ONAMET) reported that Hurricane Maria was expected to intensify its strength as it approached the Mona Passage, stating that if that happened, the storm would be quite dangerous for the Dominican Republic.
Provinces of the northeast coast have been affected so far, being Samana the one that is closer to the eye of the hurricane. The Minister of Defense, Rubén Darío Paulino Sem, warned that those who don't voluntarily leave vulnerable areas would be removed compulsorily, in order to avoid victims after possible landslides and floods.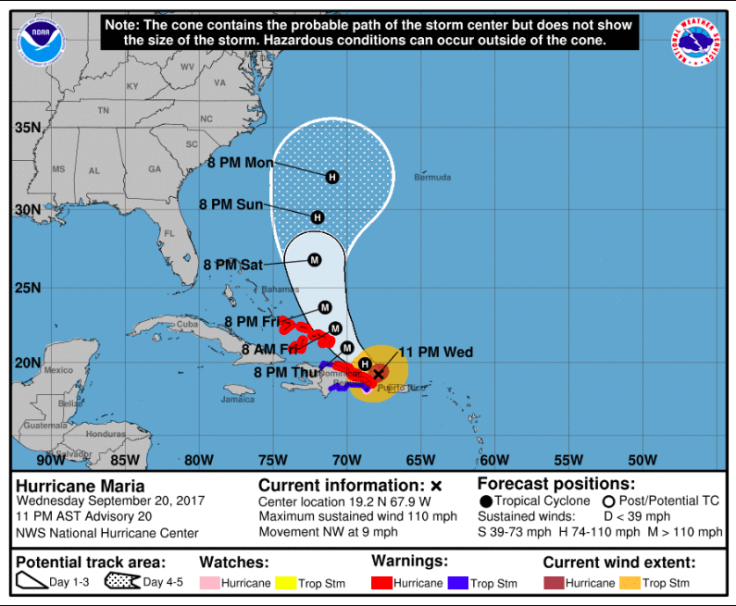 ONAMET maintains the warning of hurricane conditions from Cabo Engaño to Puerto Plata and a notice of tropical storm conditions from Puerto Plata to the Bay of Manzanillo. Likewise, the notice of tropical storm conditions from Cabo Engaño to Punta Palenque along the southern coast continues.
ONAMET predicted more than 200 millimeters of water so the Emergency Operations Center (COE) increased the red alert to 14 provinces: La Altagracia, El Seibo, Hato Mayor, Samana, Espaillat, María Trinidad Sánchez, Puerto Plata, Santo Domingo, La Romana, Monte Cristi, Duarte, Monte Plata, San Cristobal and the National District.
Similarly, it is reported that Hurricane Maria in its cloud structure could generate accumulations of rainfall between 150 and 300 millimeters, being higher in isolated points, that could reach up to 400 and 500 millimeters, especially in villages of the east, northeast, north and northwest. Notice is maintained that all vessels must remain in port on the entire coastal perimeter of the country.
Before making landfall in Dominican Republic, Hurricane Maria hit Puerto Rico on Wednesday morning as a Category 4 storm with maximum sustained winds of 155 mph. As the storm slowly receded from the island, it left a trail of total destruction, as did the collapse in all communication lines and the entire country in the dark. Authorities confirmed the death of one person due to Hurricane Maria so far.
The storm would move on to the Turks and Caicos Islands and to the southeastern Bahamas Thursday morning, forecasters said.
© 2023 Latin Times. All rights reserved. Do not reproduce without permission.