The United States President Joe Biden would receive communion "over his dead body", claimed Reverend William Kosco.
These statements are from the Feb. 7 sermon that the priest gave at his church in Buckeye, Arizona. Denial of the communion has been something that multiple Catholic priests have threatened the POTUS with based on his pro-choice policies. The viral clip added to the list of such threats.
A video shared on YouTube captured the 30-minute sermon during which Kosco spoke to the pro-choice Catholics of the St. Henry Parish. He started the homily by talking about a visit to the Auschwitz concentration camp in Poland. As a part of the narration of the visit, he spoke about how during the active years of the concentration camp there had been "snow" in summer which turned out to be ashes from the crematorium.
Using that imagery, he proceeded to say that "it is still snowing" and it is the ashes of "the innocent unborn". He said that more unborn children are "killed" every year in the U.S. than people were killed in Auschwitz in five-years.
Kosco proceeded to point out that the Catholic President opposes the basic principles of the Roman Catholic Church. He ranted about the President's stance on abortion, marriage and "gender silliness". He put the blame on the inactions of Bishops for Biden's apparent anti-Catholic policies.
While ranting about the POTUS, Kosco said that his rage was "righteous anger".
Before coming to the point about denying Communion to Biden, the priest said that he was tempted to ask any Pro-choice church members to leave the parish. However, he would not do so as he wanted them to remain and change their opinion. He then said that the POTUS would get the Communion over his dead body. He would have to publicly repent to receive Communion.
Even before becoming the President, Biden had been denied Communion. Father Robert E. Morey of Saint Anthony Catholic Church, back in 2019, had told Florence Morning News that he had denied Biden Holy Communion after Mass back.
The controversy over Communion continues even though at the 2012 vice-presidential debate in Danville, Kentucky, Biden stated that he personally supported the Catholic church's rules. Even though he may personally not support abortion in his public policies his stance remains Pro-choice.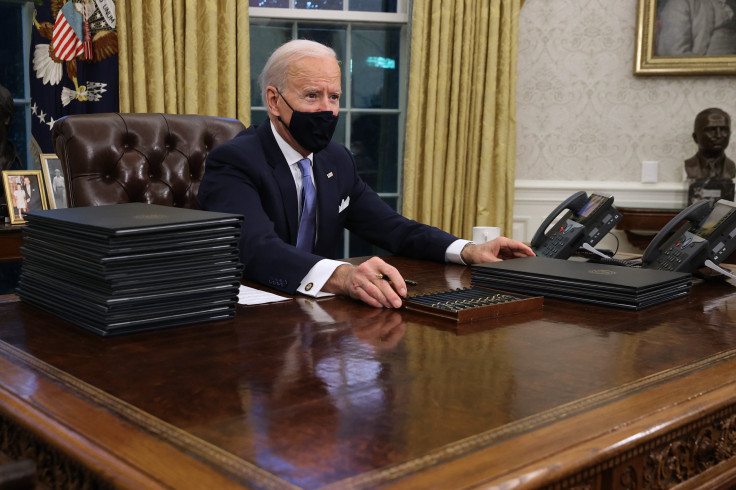 © 2023 Latin Times. All rights reserved. Do not reproduce without permission.