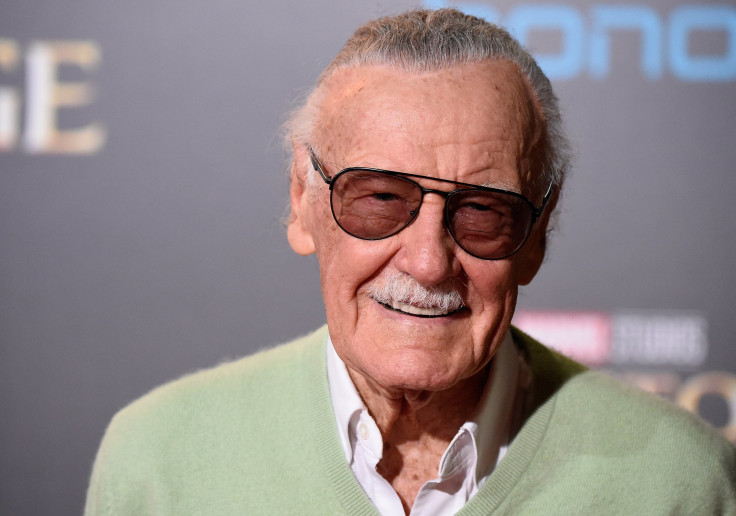 Celebrate the man, the icon, and the legacy of "Stan Lee" with the upcoming documentary. Marvel marks 100 years with the announcement that a Stan Lee doc is in the works. It was announced on December 28th, what would have been Stan Lee's 100th birthday, that a documentary on the life of the legend will be coming to the Disney+ app in 2023.
While the legendary creator may have passed away in 2018, his legacy continues to inspire us all. Stan Lee, born Stanley Martin Lieber (December 28, 1922 – November 12, 2018) was an iconic comic book writer, editor, publisher, and producer. The Marvel legend rose through the ranks of a family-run business called Timely Publications which would later become the infamous Marvel Comics. For two decades, Lee was the primary creative leader leading its expansion from a small division of a publishing house to a multimedia corporation that eventually dominated the comics and film industries.
Lee began his career in comics in 1939, as a young determined teenager who is still celebrated 75 years later as the creative force and co-creator behind many of Marvel's beloved Silver-Age characters such as Spider-Man, the Fantastic Four, Hulk, Thor and the X-Men. Marvel.com has been celebrating the creator's 100th birthday all month long with spotlights highlighting the history, contributions, and community cultivated by Stan Lee.
The 1960's featured some of the biggest and most influential creatives in the comic book industry that literally built the foundation of Marvel Comics. As a writer, scripter, and editor, Stan Lee worked with an astonishing roster of artists to co-create the iconic characters we know and love today. Lee worked with such talents as Jack Kirby, Steve Ditko, John Romita Sr., and Bill Everett. In celebration of what would have been Stan Lee's 100th birthday, Marvel honors the legacy of the co-creator of such legendary characters as Spider-Man, Fantastic Four, Iron Man, Black Panther, The Incredible Hulk, X-Men, Thor, Silver Surfer, Ant-Man, Nick Fury, The Avengers and hundreds more of our favorite characters.
Stan Lee may be known for his comics, but he is also just as famous for his cameos and captivating and relatable catchphrases. He had such a charming and natural presence amongst his fans. He would light up any room and make every individual smile, especially with his unique catchphrases and jokes. From "Excelsior!" to "'Nuff Said!" Stan was magnetic. Long-time fans also remember the classic quotes and hints of wisdom from his personal editorial column known as "Stan's Soapbox," which ran in every Marvel comic published between 1967-1980. The man himself would give insight on everything from the Marvel philosophy, to entertainment and storytelling and important affairs such as politics and prejudice. Stan was not afraid to speak up for people against racist and bullying. The column was also a place for Marvel fans: "True Believers," to participate and share the issues of the day.
Stan also went from behind the panels, onto the pages and big screen. Catch Marvels highlights of Stan in the pages of Marvel Comics as well as on screen with Marvel Studios' many cameos. Marvel fans remember the cheers and laughter that would erupt when Stan Lee would make his regularly random appearances in the Marvel Cinematic Universe. His little cameo moments became a memorable staple scattered throughout the MCU films.
Join Marvel.com all month long to celebrate Stan Lee's 100th birthday! #StanLee100.
© 2023 Latin Times. All rights reserved. Do not reproduce without permission.