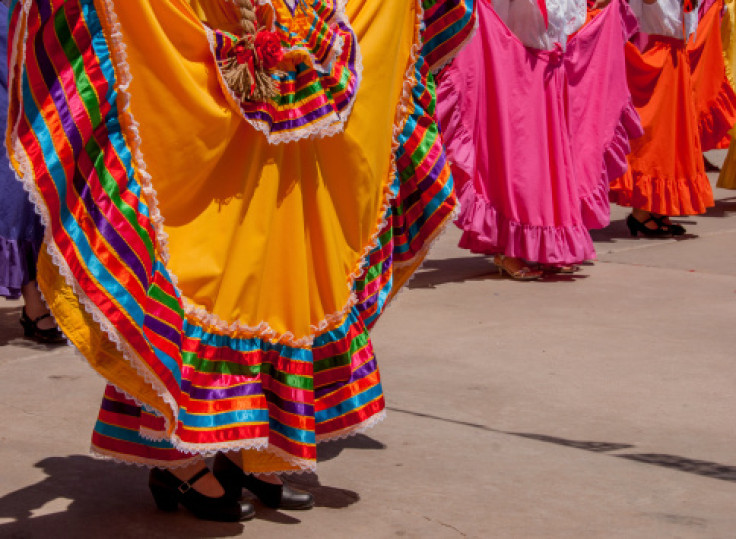 To engage the growing Latino population in Dundalk, this year's Heritage Fair and Independence Day Parade incorporated elements of Hispanic culture.
While attendees enjoyed the customary festivities of classic rock music and patriotic flag-waving, the inclusion of diverse cultures brought an added sense of delight to some.
Organizers of both community events deliberately chose to feature Hispanic acts in order to embrace community members who have historically been underrepresented and overlooked.
"Nuestras Raices partnered with us to try to grow and show that this is not just a community, white-based fair," Heritage Fair president Eric Davis said.
Nuestras Raices Inc., a Hispanic and Latino community cultural organization based in Baltimore City's Highlandtown neighborhood, was established in 2019.
The organization's mission statement emphasizes its dedication to educating, preserving, and promoting the diversity of Hispanic culture throughout the Baltimore region.
Dundalk is no exception to their efforts.
As Dundalk undergoes increasing diversity each year, Davis, a representative of Nuestras Raices Inc., highlights the importance of bridging the gap between the white and Latino community members.
The Hispanic population in Dundalk has witnessed significant growth, as indicated by U.S. Census data, with numbers rising from approximately 2,334 in 2011 to nearly 6,000 in 2020—a remarkable 153 percent increase in less than a decade.
"When you say Dundalk Heritage Fair, they think it's only a Caucasian fair and they're not welcomed," Davis said. "So, we met with Angelo and they felt like this was a good thing to do — try to bridge the gap."
Nuestras Raices actively promotes the diverse cultures of Latin America by organizing the participation of various bands and organizations in community events held in Dundalk.
As part of this effort, the Heritage Fair this year featured a diverse lineup of Latino rock, pop, and salsa music, showcasing performers such as DJ Kiko, The Bad Hombres, and Patrick Alban & Noche Latina.
In addition to the vibrant live music, Nuestras Raices also contributed to the Heritage Fair by arranging multiple vendors, food options, and translators. These additional amenities aimed to facilitate better connections and interactions among attendees throughout the weekend.
"We look forward for more years to come to be able to participate with you and share with you some of our culture and diversity," Nuestras Raices founder Angelo Solera said.
Furthermore, Solera's group played a significant role in coordinating various acts to participate in Dundalk's Independence Day Parade. The parade featured a total of seven cultural organizations that walked through the streets of Dundalk, The Dundalk Eagle reported.
Costumed dancers, folk bands, and trotting horses brought joy to onlookers, and the parade served as a celebration of diversity.
For spectators like Yesenia Leger, a Florida native who had recently moved into a house along the parade route, the entire event was awe-inspiring and left a lasting impression.
"I love the drums and I love marching bands, so every time one came I was just beside myself," Leger said. "The [Hispanic culture] was one of my favorite parts — I love to see the dances, so it was very interesting to see."
© 2023 Latin Times. All rights reserved. Do not reproduce without permission.