A Central Park rape case suspect flaunted his ankle monitor on Instagram before cutting it off, fleeing Florida on sex charges, and returning to New York, where he reportedly choked and raped a jogger on Thursday.
Paulie Velez, 25, routinely shared photos of himself in front of a full-length mirror. He showed the ankle monitor on his left foot on his Instagram profile @8uniself8
"Locked up, they won't let me out," Velez wrote in one of the photos.
Velez's ankle monitor is also shown in another photo, which is captioned: "'Life is VERY interesting."
Velez shared another photo of himself just five weeks ago, this time wearing white tennis shoes and long black slacks, likely obscuring the monitor. " 'Loving your light, vulnerable / letting your guard down is honorable," the last post from his account.
According to prosecutors, Velez is currently being jailed in Rikers Island without bond for allegedly rapping a 27-year-old jogger after dismantling the monitor and fleeing to New York to resume his violent crime spree.
Velez had been charged with kidnapping, violence, and sexual assault in Miami-Dade County, but he failed to appear at a status hearing on October 27 after agreeing to the terms of a plea deal.
Velez is suspected of sexually assaulting a female jogger on Thursday morning, according to authorities.
Prosecutors said that Velez perpetrated the Central Park rape, choking the woman unconscious before sexually abusing her and stealing her phone, based on substantial evidence.
According to the New York Post, Assistant District Attorney Jacqueline Studley said at the arraignment that the defendant indicated he ripped off his ankle monitor and ran."
Police sources also said in another New York Post that officials initially charged Velez with kidnapping and sex assault after reportedly dragging a lady in her twenties from a Miami curb to a poorly lighted place behind some shrubs in February 2020.
Velez, who was homeless and participating in a shelter program at the time, allegedly choked her and threatened to remove her pants, but the attack was thwarted by two witnesses.
According to reports, he accepted a plea deal in the case, and internet records show authorities reduced the charges against him to aggravated violence and resisting arrest.
He pleaded down the charges for unknown reasons, and calls to the Miami County Court went unanswered on Sunday.
Authorities say the suspected rapist then went to Manhattan, where he assaulted a 27-year-old lady running in the park on Thursday morning.
He eluded capture until early Saturday, when authorities apprehended him in Queens after receiving "many phone calls to a hot line," which led investigators to his mother's Howard Beach house, according to sources.
He attempted to flee policemen and leaped into a body of water before being apprehended, according to police.
According to sources, a peace sign tattoo on his bicep and a Buddhist symbol for enlightenment on his neck assisted cops in identifying him.
Sources added that Velez eventually confirmed to NYPD officers that he raped the woman in Central Park.
He'll be in court again on Friday for the rape case, then on December 13 for the fugitive warrant out of Florida.
According to officials, Velez has prior offenses in Pennsylvania and Las Vegas. He was penalized after pleading guilty to drug offenses as a youngster in Pennsylvania's Pike and Lackawant to counties in 2016 and 2017.
His criminal record in Nevada does not appear to be public.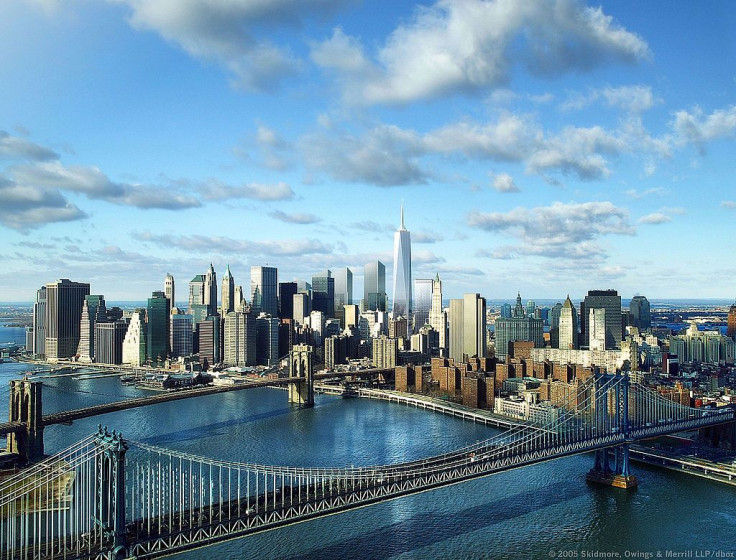 © 2023 Latin Times. All rights reserved. Do not reproduce without permission.