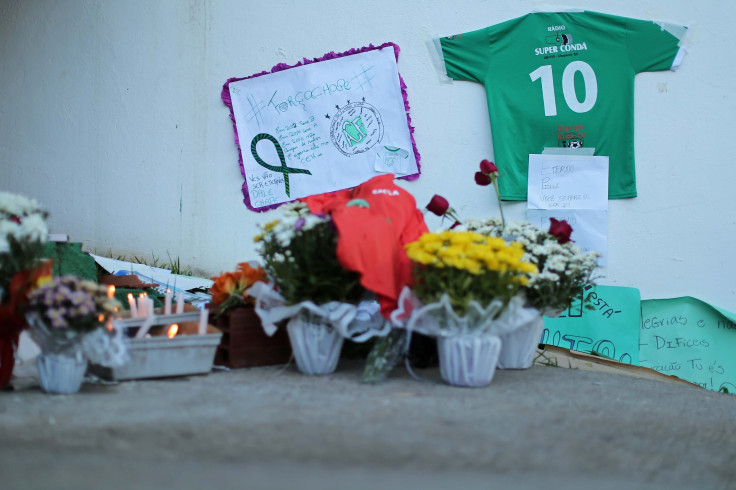 It's easily one of the most horrific moments of 2016. Earlier this week the Brazilian Chapecoense soccer team's plane crashed en route to Colombia leaving more than 70 people dead. Not much was known about the incident, however it was originally believed to be caused by an electrical failure.
More information is now being made public.
According to ESPNFC, the pilot of that plane crash told air traffic controllers that he had in fact run out of fuel just minutes before the fatal incident. That same report also tells us that the pilot was acting chaotic due to the fact that they had run short of fuel, and he had asked for "permission to land." In the meantime the doomed plane was losing altitude and speed at an alarming rate only to crash just short of Medellín Airport.
It's extremely surprising and disappointing to hear that lack of fuel could be the primary reason for the crash, especially considering the aircraft fell just 22 miles from the destined airport. A British Aerospace 146 was the aircraft that was being flown from Bolivia to Colombia. Whether a negligent mistake was made or mechanical engineering issue caused the problem is not yet known.
Investigators also noted that fuel was not found at the crash site.
It's still not known how and why exactly the plane lost the fuel. An electrical problem may very have caused an issue. Colombia's aviation agency has made it clear that each and every plane that enters their airspace is required by law to have enough fuel to make it an extra 30-45 minutes past their desired airport for emergency purposes.
The investigation is still ongoing.
© 2023 Latin Times. All rights reserved. Do not reproduce without permission.