A paranoid Chicago mother has been accused of mercilessly shooting her 12-year-old son to death after a digital storage disk card from her car was found missing in South Chicago on Saturday, Sept. 11.
Fallon C. Harris, 37, who reportedly works as a US$45.90-an-hour laborer for the city Department of Transportation, faces a first-degree murder charge for allegedly shooting and murdering her son Kaden Ingram, 12, on Saturday morning, Sept. 11, at her family home in the 8000 block of South Bennett Avenue in the South Chicago neighborhood, New York Post reported.
On Saturday, Sept. 11, at around 10:15 a.m, Harris reportedly confronted her son at gunpoint and asked him regarding the whereabouts of a digital storage disc that she had removed from her vehicle the previous night.
An irate Harris allegedly proceeded to gun down her son after he failed to produce the storage disk, leaving him conscious but crying in agony. After shooting her son, Harris once again demanded the storage card from him. However, when the young victim denied any knowledge about the card and its disappearance, she shot the boy a second time causing him to collapse on the kitchen floor, CBS 17 reported.
Harris went on to phone two relatives and told them that she had shot her son because he wouldn't return her memory card. The alarmed relatives were quick to alert the police and the boy's father regarding the incident.
Once authorities were summoned to Harris' house, the mother reportedly answered the front door and promptly admitted had shot her son, leading the cops to the silver revolver that she used to commit the heinous crime, according to Chicago Tribune.
Ingram's father, who met police at the home, found Ingram lying unresponsive in the kitchen and rushed him to the University of Chicago Medical Center, where he was pronounced dead at 10:51 a.m.
The Cook County medical examiner's office ruled Ingram's death a homicide caused by multiple gunshot wounds to the head.
Harris, who lacked a criminal background and has a concealed carry license, was reportedly suffering from paranoia, according to the family members.
Harris is being held without bond on first-degree murder charges, due in court Monday, Sept. 13. The entire ordeal was reportedly captured by the surveillance system inside the home, according to prosecutors.
Harris was disruptive during the pre-trial on Sunday, Sept. 12. She argued that she hadn't spoken with her court-appointed attorney ahead of the hearing. When the judge decided to deny her bail, Harris cried and asked to call her mother, which the judge approved.
Harris reportedly faces a possible life sentence if she is convicted of the charges raised against her.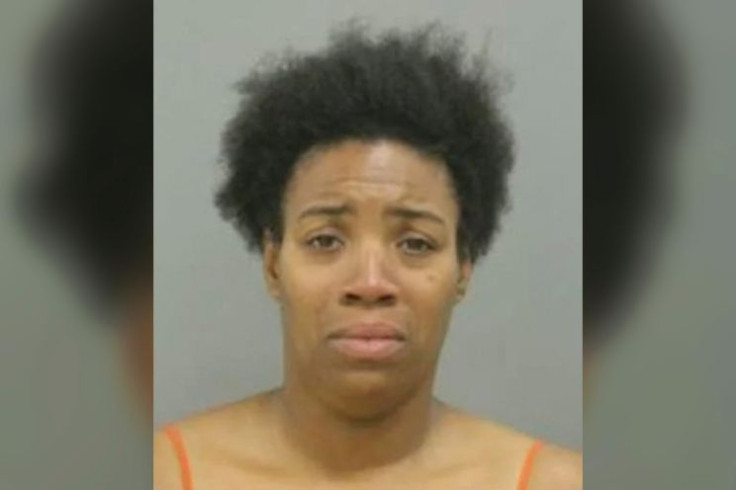 © 2023 Latin Times. All rights reserved. Do not reproduce without permission.