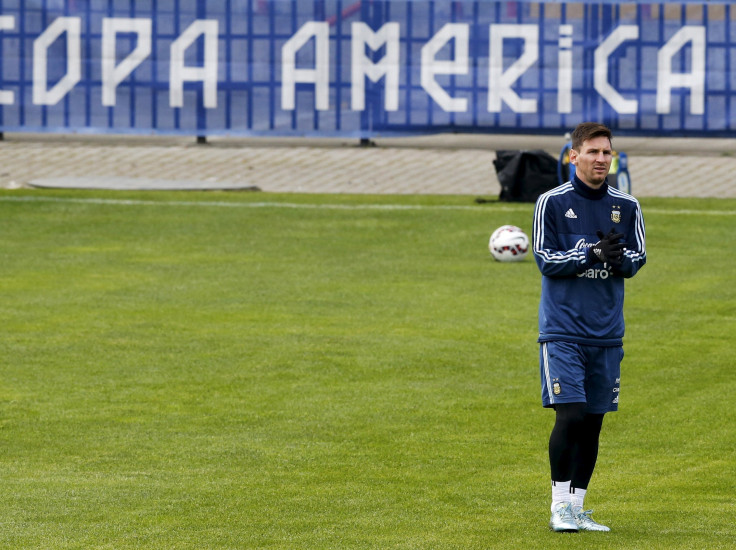 Chile clashes with Argentina on Saturday in the 2015 Copa America Final. Both countries are looking to end historically long droughts without winning a major international championship.
For the hosts, Chile has an opportunity to win their first ever Copa America tournament, and the opportunity to do it on their own soil should provide extra motivation for the team that has allowed the least amount of goals in the tournament.
On the other side of the pitch is Argentina, perhaps the greatest team in the world, and the most talented offensively. Argentina looks to win their first major trophy since 1993.
Both teams are coming off impressive semifinal matches. Chile narrowly escaped a close affair with Peru, the team that defeated Paraguay 2-0 on Friday to finish in third place in the tournament.
Meanwhile, Argentina is coming off an absolute thrashing of Paraguay 6-1 in their semifinal match. One that saw the Maestro that is Lionel Messi simply dominate the Paraguayan back four.
Everyone knows Messi is one of the best players in the world, and the "Little Genius" has plenty of titles at FC Barcelona to prove it. However, Messi has had a less than stellar international career despite leading Argentina to the 2014 World Cup Final where he took home the Golden Boot Trophy for the tournament's best individual player.
Messi knows that this may be his best chance to hoist some hardware as Argentina poses one of the most formidable teams in the world. Alongside Messi will be Sergio Aguero, Angel di Maria and Javier Mascherano.
"I just try to do my job," Aguero said. "I have very good players behind me and that motivates you." If that's not enough for Chile, Carlos Tevez and Gonzalo Higuain are ready off the bench if La Albiceleste needs a late push.
"Chile is one of the best teams in the tournament," Aguero continued. "It is the second major challenge facing us after Uruguay and they will look to impose on us."
Despite being heavy underdogs, Chile has some aces up their sleeve, and a chance to make history on Sunday. For one thing, Chile's head coach is Jorge Sampaoli, an Argentine who knows the style and players of Argentina like the back of his hand.
Additionally, Argentina can be beaten as evidenced in the 2014 World Cup Final by Germany, and their draws to both Paraguay and Colombia earlier in the tournament. If Sampaoli can use these games as blueprints, there could be a formula to stop Messi. Chile will also have the power of the crowd behind them as the large contingency of Chilean fans in attendance at the Estadio Nacional, should provide La Roja with high energy, and an extra push.
In addition to stars like Arturo Vidal and Alexis Sanchez, Chile has one of the best defenses in the tournament, and arguably the best goalkeeper in Claudio Bravo who believes that the role of underdog suits his team just fine.
"We have never been favorites in any tournament and often is good for us to feel that, because we are full of energy and enthusiasm," he said. "The word fear has not been referred to by anyone on our team, but we have the utmost respect for all teams."
The first ever meeting between the two teams in a Copa America Final kicks off on Saturday, July 4th at 4:00PM EST from the Estadio Nacional in Santiago, Chile. It can be seen live on beIn Sports Network and can be live streamed here.
Prediction: 2-0 Argentina
Betting Favorite: Pick Em' (Argentina -200 to win compared to Chile +165)
Over/Under: 2.5 goals
© 2023 Latin Times. All rights reserved. Do not reproduce without permission.