China fired a few missiles near Taiwan and Japan on Thursday, as the Chinese government continues its strong militant rhetoric against Taiwan due to the visit of U.S. House Speaker Nancy Pelosi to the country.
The missiles reportedly targeted the northeastern and southwestern part of Taiwan, with the Eastern Theater Command of the Chinese military saying that the missiles hit their target accurately, according to CNN.
"The entire live-fire training mission has been successfully completed and the relevant air and sea area control is now lifted," China said.
"We are closely monitoring enemy activities around the sea of Taiwan and that of outlying islands, and we will act appropriately," Taiwan's Defense Ministry said in a statement.
Japan has expressed concern regarding the live-fire drills that the Chinese is conducting around Taiwan, as five ballistic missiles that the Chinese sent up reportedly landed inside Japan's exclusive economic zone, southwest of Hateruma Island in Okinawa Prefecture, the Japan Times reported.
"This is a grave issue that concerns our country's national security and people's safety," Defense Minister Nobuo Kishi said. "This is a serious problem that concerns Japan's security and the safety of its citizens. We strongly condemn it."
Taiwan has counted off over 11 missiles sent by China to fly through its capital Taipei in what is considered by many as a major military escalation of the Chinese forces against Taiwan; some of the missiles landing on Japanese territory also represents an escalation to the already-strained relations between the two countries.
Twenty fighter jets were also sent by the Chinese military to the median line of the Taiwan Strait, while twenty-two warplanes from China reportedly crossed that line and into Taiwan's air defense identification zone.
While both Japan and the United States adhere to the "One China" policy that does not recognize Taiwan's status as a country, the United States is bound by the Taiwan Relations Act to provide a way for the country to defend itself; meanwhile, Japan recognizes the strategic importance of Taiwan as a way of defending their territory as well as Taiwan's semiconductor industry.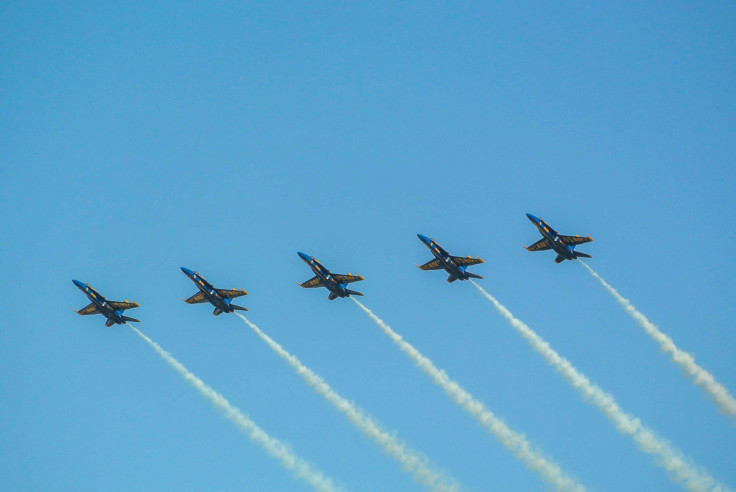 © 2023 Latin Times. All rights reserved. Do not reproduce without permission.