China followed through with its plans of imposing sanctions on 11 U.S. citizens involving six lawmakers who "behaved badly" on Hong Kong's political matters.
According to a report, this move had resulted from a similar move done by the Trump administration last week wherein it sanctioned Chief Executive Carrie Lam and several other officials for barring political freedom in Hong Kong through the new national security law.
On Monday, Chinese Foreign Ministry spokesman Zhao Lijian condemned U.S.' "interference" in their affairs and saw the actions as "serious violations" to laws governing international relations. Beijing then proceeded to impose sanctions on Sens. Marco Rubio of Florida, Ted Cruz of Texas, Tom Cotton of Arkansas, Josh Hawley of Missouri and Pat Toomey of Pennsylvania and Rep. Chris Smith of New Jersey.
After receiving news, Rubio pointed that he had already been banned by China last month while Hawley said he will not stop defending "America's interests."
Meanwhile, Sen. Cruz' spokesperson said that the China's move is only geared towards distracting the citizens from the severe measures that it imposed on Hong Kong which entailed the arrest of media baron Jimmy Lai.
It can be recalled that President Donald Trump had openly criticized the newly-passed law which took effect on June 30, and had ended Hong Kong's special status on trade. Trump's decision has been supported by a number of U.S. senators like House Speaker Nancy Pelosi who denounced the law and said it signalled the death of 'One Country, Two Systems.'
Reportedly, a representative from the Hong Kong Special Administrative Region (HKSAR) said that the U.S. government's behavior towards Hong Kong-related issues has been "shameless and despicable" and that it will fully support and facilitate the enforcement of the new sanctions.
Kenneth Roth who is the executive director of Human Rights Watch took to Twitter and said that China's actions were only a diversion from its sweeping assault on the rights of Hong Kong's citizens.
Other officials sanctioned by China are Carl Gershman who is a civil servant and President of the National Endowment for Democracy, Derek Mitchell who is the President of National Democratic Institute, Dr. Daniel Twining who is the President of the International Republican Institute, and Michael Abramowitz who leads the Freedom House as President.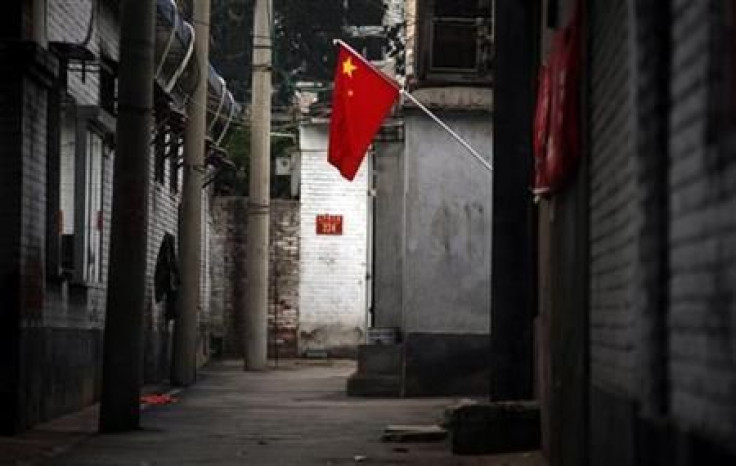 © 2023 Latin Times. All rights reserved. Do not reproduce without permission.