Beijing touched a raw nerve on Tuesday after harping blame on Washington for its wartime hypocrisy, and alleging the country of fueling new Cold War fears.
The U.S.-China fallout only seems to intensify, as Chinese Foreign Ministry spokesperson Wang Wenbin reportedly claimed that Washington had nothing in its defense to accuse Beijing of flouting international law. Wenbin maintained that the country ignited its own post-9/11 wars that led to large-scale fatalities -- approximately 800,000 people in Asia and Africa.
The growing acrimony between the countries intensified after Secretary of State Mike Pompeo's dropped explosive comments during a press conference on Tuesday.
Pompeo suggested that Beijing was strategizing a deadly ploy to establish a "maritime empire" in the disputed South China Sea in an attempt to attack China. The sweeping statements were however met with stiff resistance as Wenbin reiterated that his country "upholds international law in the region" and were striving toward bettering territorial ties while dissolving disputes with neighboring nations. The Chinese diplomat however accused the U.S. of having acted unilaterally world over.
"Pompeo surely talked a lot about international law, but as is known to all, the U.S. always seeks selfish gains under the pretext of upholding international law," said Wenbin, during the press briefing. "Its all-time principle is to apply international law in a selective and utilitarian way. The U.S., having withdrawn from over 10 international treaties and organizations, is indeed the world's number one quitter. "The wars and military operations it launched in countries including Iraq, Libya and Syria caused more than 800,000 deaths and left tens of millions displaced," he added.
Trump's administration has had a long-standing history of deflecting blame towards China -- slamming the country for its questionable trade practices, aggressive military moves in the South China Sea, and several human rights abuses.
The accusations have been a two-way street with China blaming the U.S. of abuses at home and abroad, including going back on their words in regards to several international agreements and organizations.
Wang stood by his perspective that the United States of America was solely to blame for militizing tensions in the South China Sea, stressing upon the "heightened tempo of U.S. movements in the region." -- as stated in a news outlet.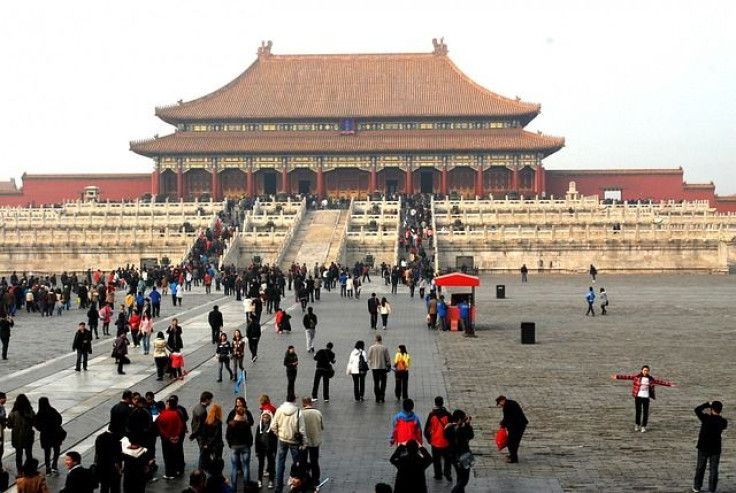 © 2023 Latin Times. All rights reserved. Do not reproduce without permission.