A 132-passenger Chinese commercial airplane crashed in a mountainous area of southern China.
The China Eastern Airlines Boeing 737 flew from Kunming to Guangzhou when it crashed and exploded in flames in Guangxi province's hills.
Although the actual number of individuals murdered and the cause of the crash are unknown, BBC News said that there is a strong likelihood that no one survived the disaster.
According to a Reuters story, a provincial firefighting department official claimed that there was no indication of life among the wreckage in the People's Daily.
Plane debris is seen dispersed around the hills in videos widely shared on social media that appear to have been filmed by residents.
According to Republic World, visuals from the crash site showed enormous smoke billowing from the wreckage.
China Eastern Airlines issued a statement on Weibo, China's version of Twitter, confirming the incident and the number of persons on board.
The firm has yet to respond to queries about the incident. Still, according to local media, China Eastern Airlines has greyed out its logo on its Weibo account and changed its website to black and white as a mark of respect.
According to China's Civil Aviation Administration, officials have dispatched investigators and emergency teams to the scene.
Reports said the incident created a forest fire, which responders have extinguished.
Flight MU5735 was due to depart Kunming at 13:11 local time (05:11 GMT) and arrive in Guangzhou at 15:05.
According to FlightRadar24, the six-year-old airplane traveled at 29,100 feet at 0620 GMT. Data revealed it had dropped to 9,075 feet in just over two minutes and 15 seconds.
Its last tracked altitude was 3,225 feet after another 20 seconds, indicating a vertical plunge of 31,000 feet per minute, FlightRadar24 added.
At the time of the crash, online weather data in Wuzhou showed partly cloudy skies with good visibility.
The last big jet disaster in China occurred in August 2010, when a flight from Harbin crashed in Yichun, killing 42 passengers.
According to state media CCTV (via Live Mint), Chinese President Xi Jinping was "shocked" to learn of the incident.
He ordered China Eastern to coordinate search and rescue efforts and begin an investigation into the cause of the disaster.
The airline declared that it would send staff to the crash scene and that a hotline for family members had been established.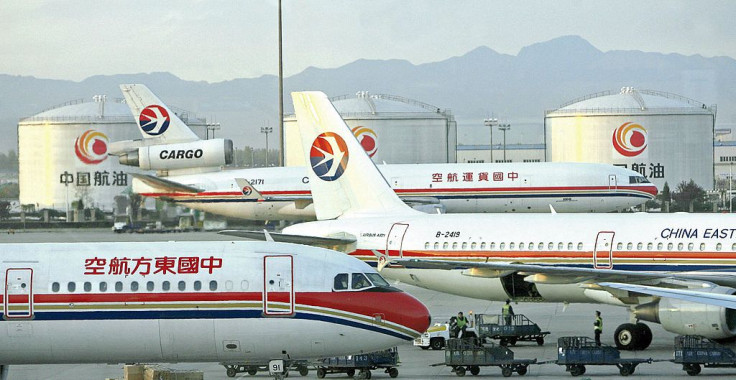 © 2023 Latin Times. All rights reserved. Do not reproduce without permission.