Prime-time anchor Chris Cuomo has been placed under suspension indefinitely. The "Cuomo Prime Time" host will not be seen back on his CNN show due to his involvement in the sexual harassment scandal of his brother. Earlier this week, the network had confirmed that the anchor was under review.
Since allegations against former New York governor Andrew Cuomo surfaced, there have been reports that Chris had violated journalistic norms to protect his brother. In May, the anchor was accused of using his sources to find out about stories related to the scandal as well as his efforts to help revive his brother's image.
CNN reportedly asked Chris to not be involved in advising Andrew and his aides. He even spoke about it on his show assuring his viewers that he had only acted as a supportive brother and ceased being involved.
However, on Monday, Nov. 29 Attorney General Letitia James made public thousands of pages of documentation. These contained transcripts and text messages.
CNN, on Monday, announced that since the documents had been made public, they were made aware of how deeply involved Chris was in advising his brothers. The network had started to review the documents.
On Tuesday, Nov. 30 the network announced that Chris had been put under suspension for an indefinite term. CNN also indicated that the documents will continue to be reviewed. It remains unclear if Chris will be back on the network following the review.
Instead of "Cuomo Prime Time", the day that the anchor was suspended, the network aired a second hour of "Anderson Cooper 360". On Wednesday, Dec. 1 the network had a town hall on the topic of Covid-19 during the 9 p.m. slot.
Chris refused to comment on his suspensions on the day of the announcement. The following day on his radio show, SiriusXM, he spoke briefly about the suspension. Expressing his embarrassment at the suspension he said that he understood why the network took the decision. He expressed his faith in the network's evaluation process. He also said that he had not had any intention of compromising any of his colleagues.
The suspension had mixed reactions. Some viewers expressed their dismay at the popular prime time show being suspended. Media critics welcomed the suspension as necessary. Charlotte Bennett, one of Andrew's former aides, who accused the politician of sexual harassment says that the network should fire Chris.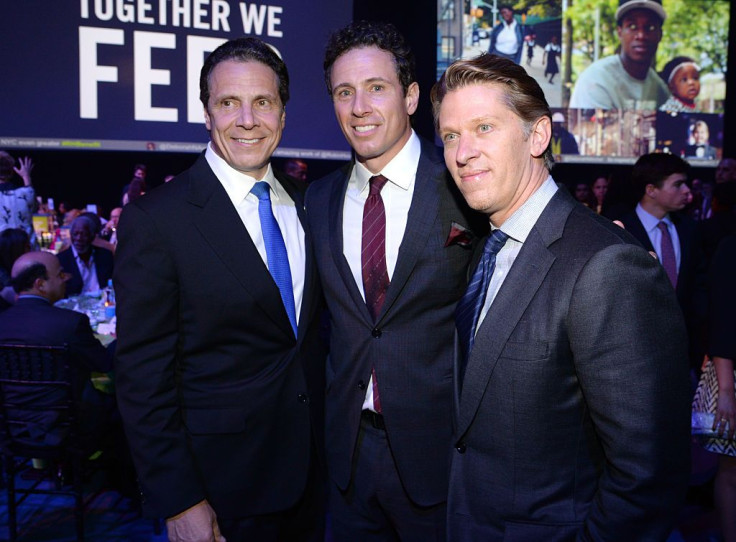 © 2023 Latin Times. All rights reserved. Do not reproduce without permission.